DUVEL HEADQUARTERS, work together in harmony,BE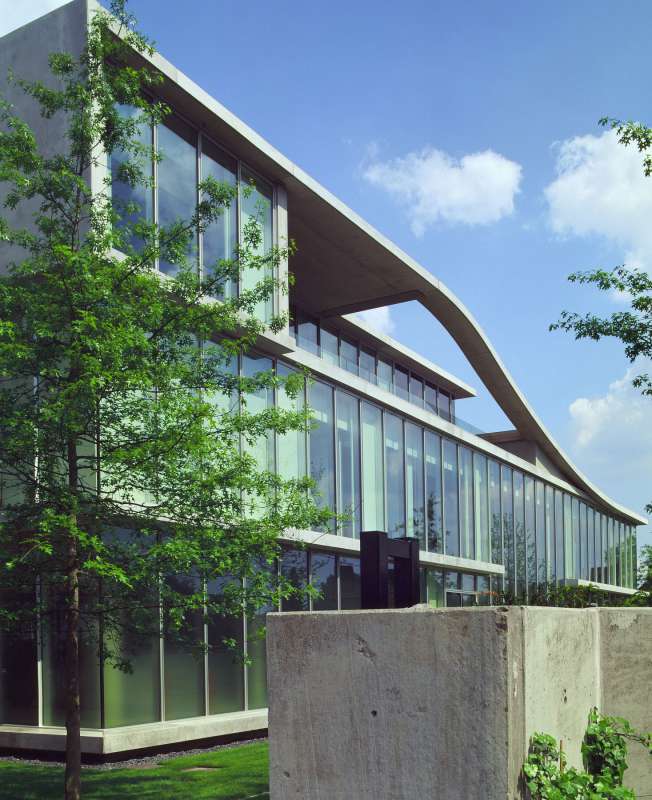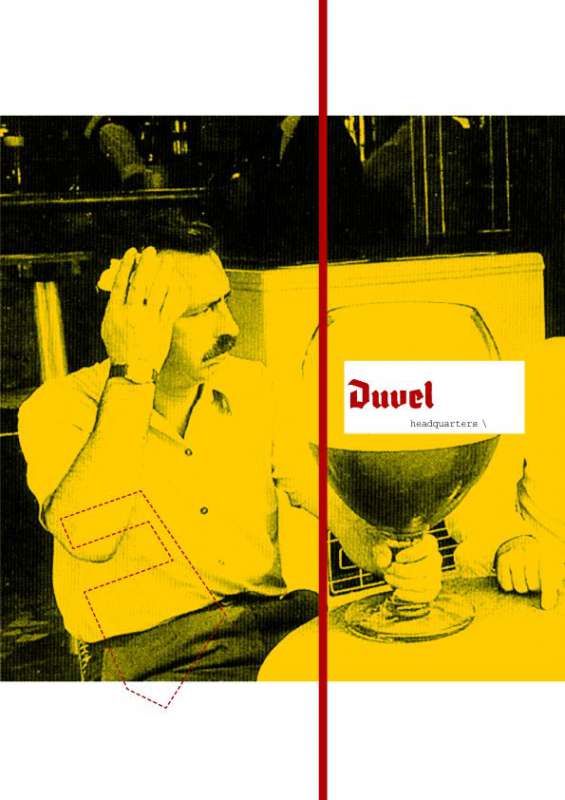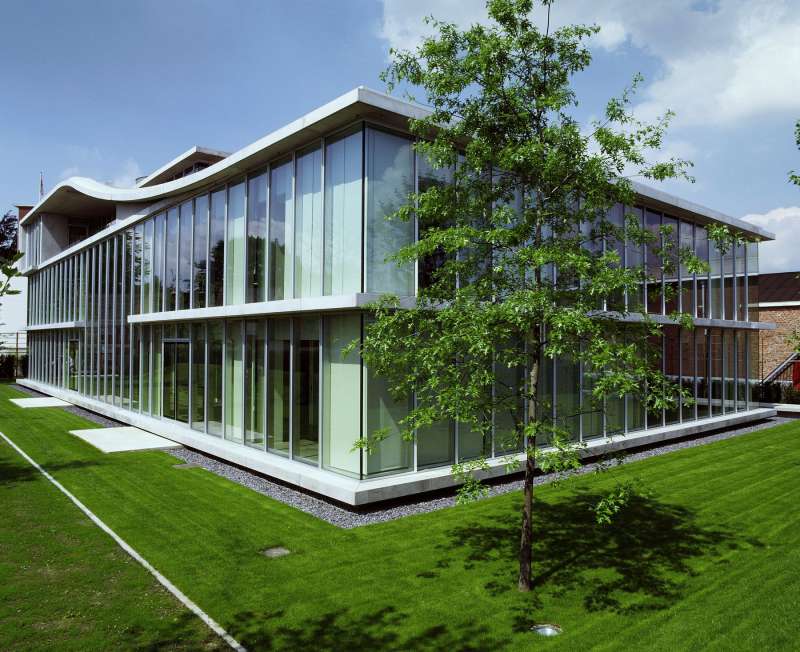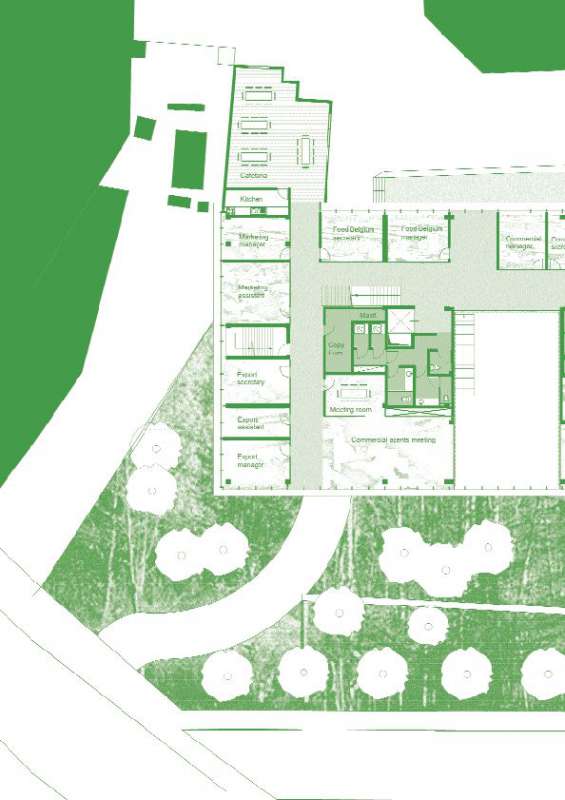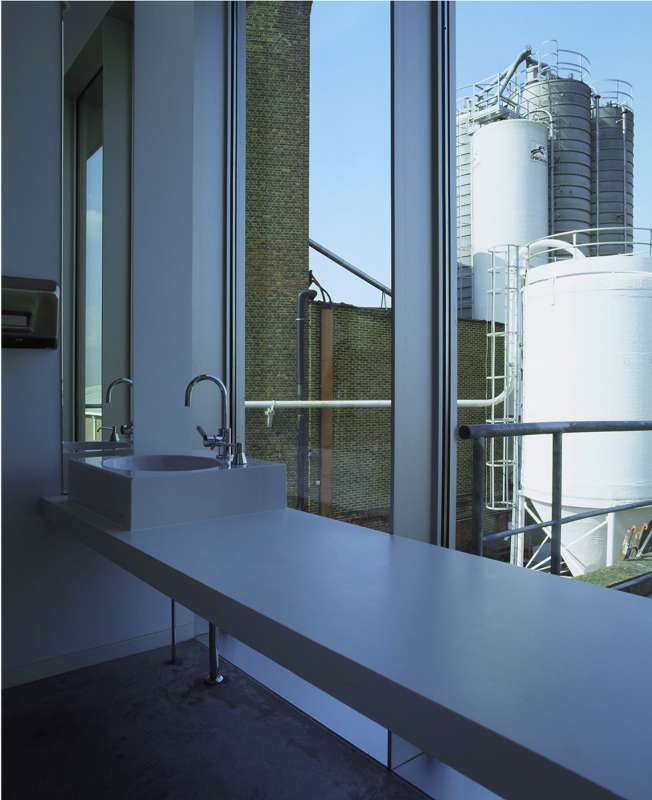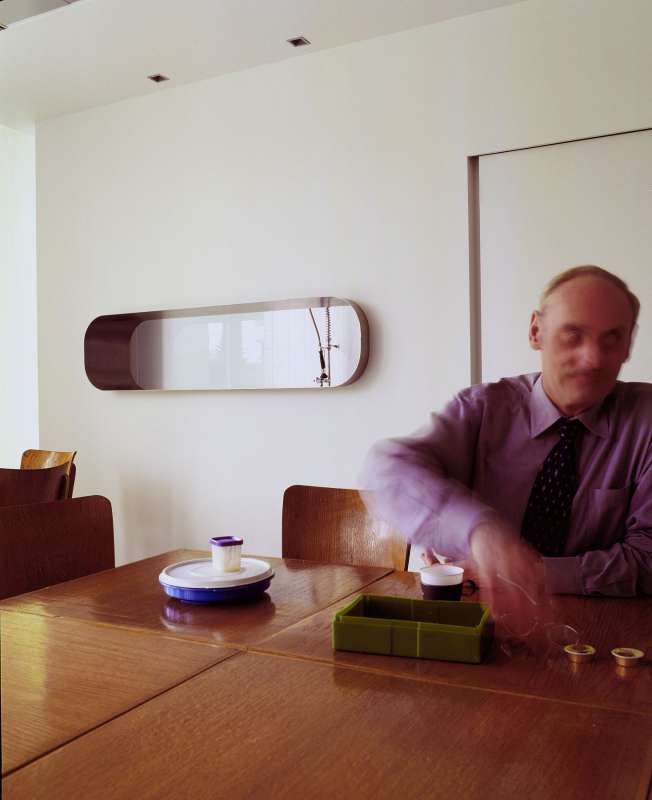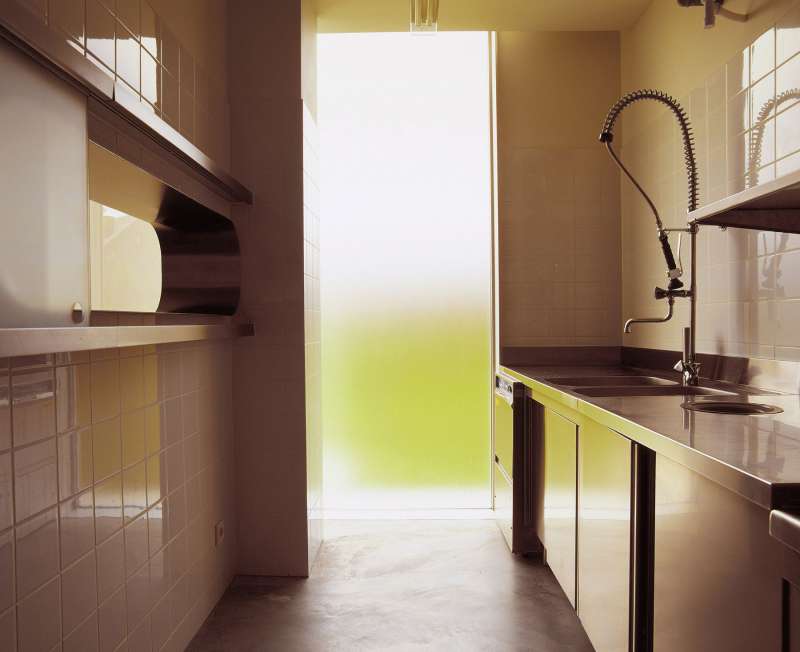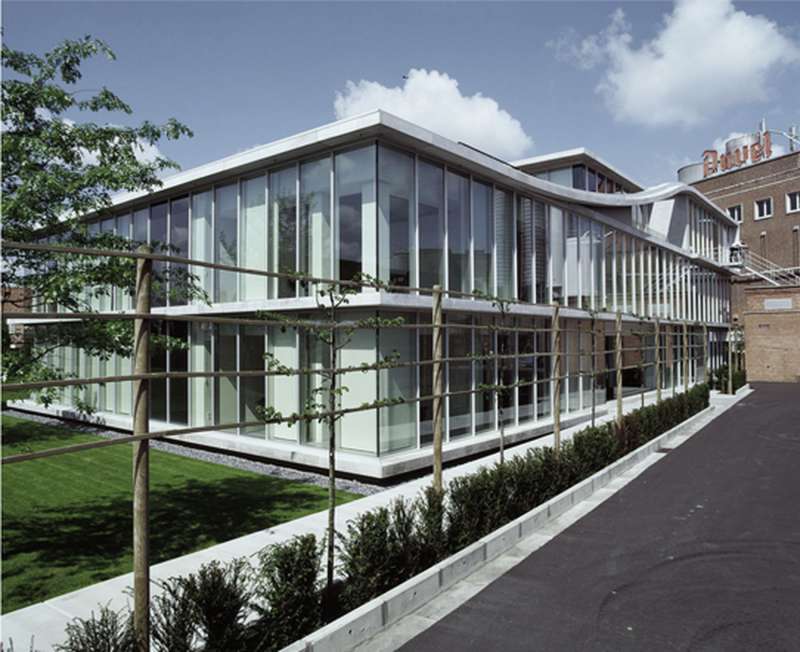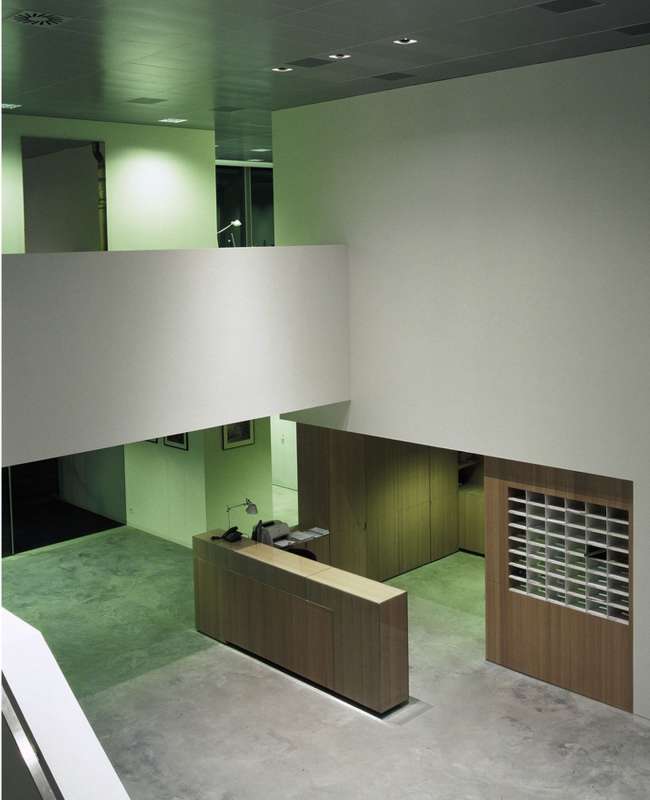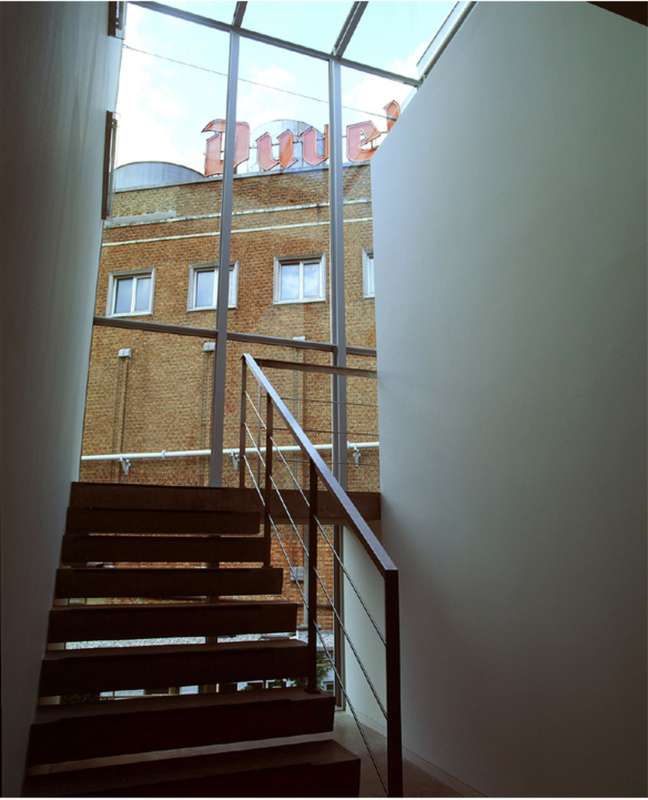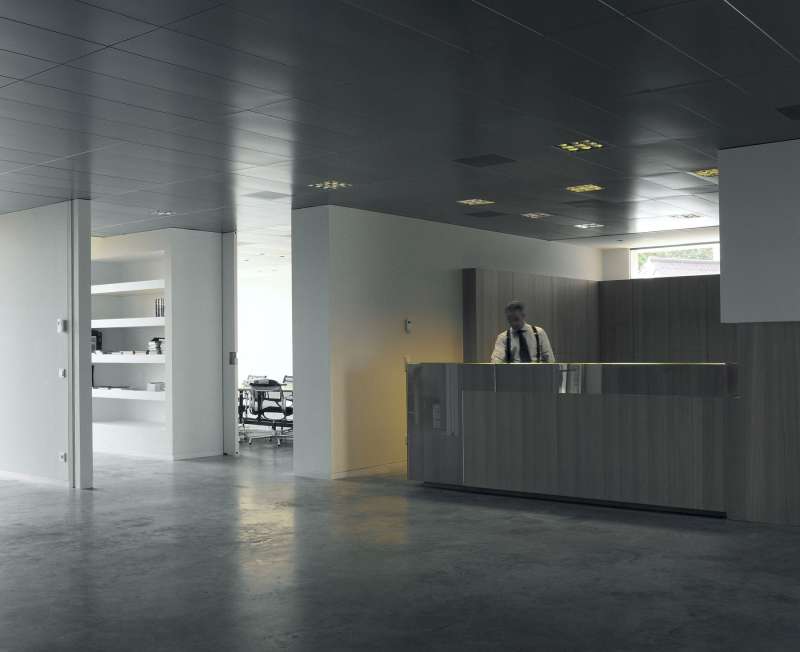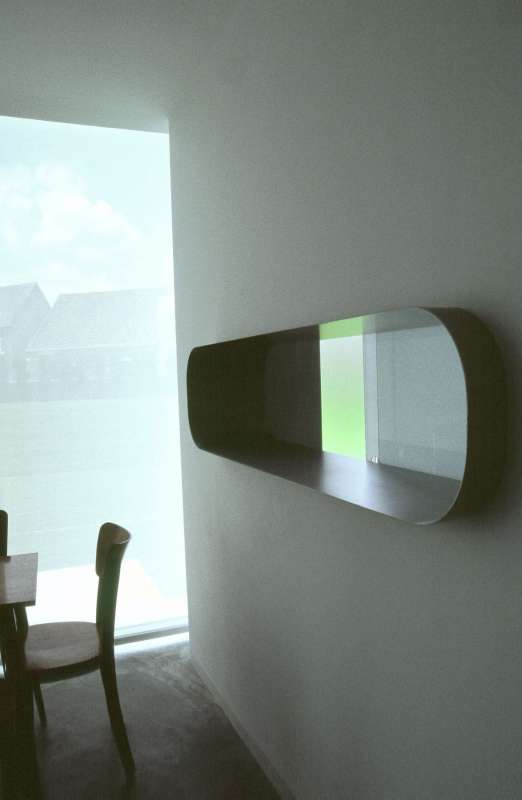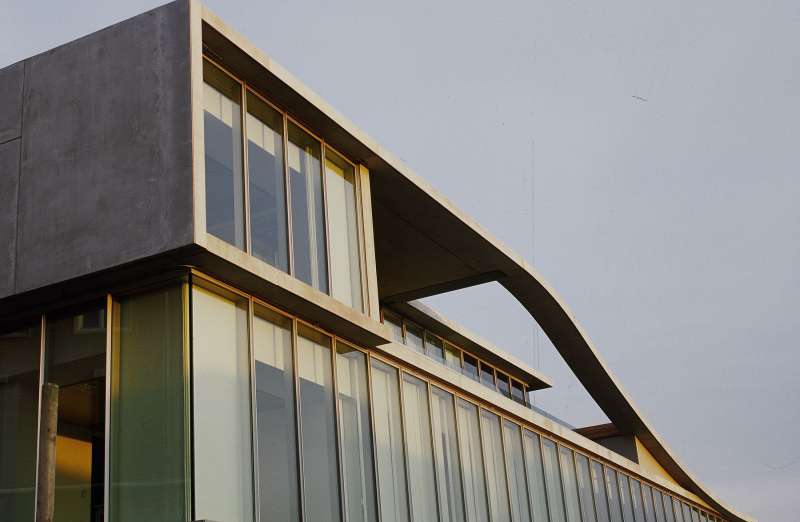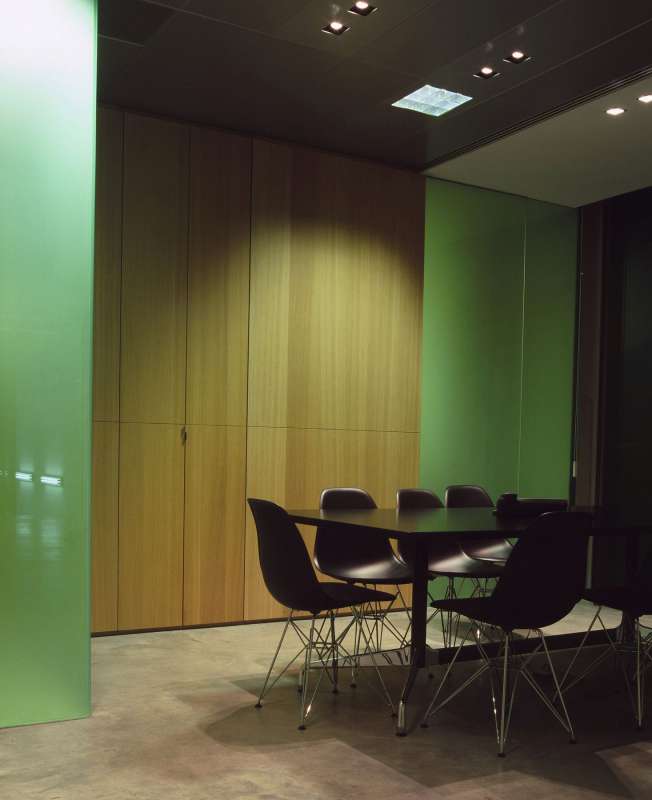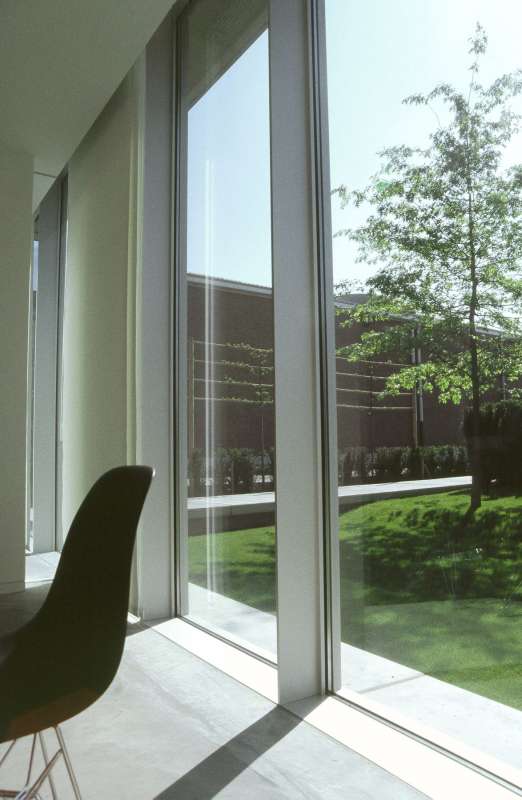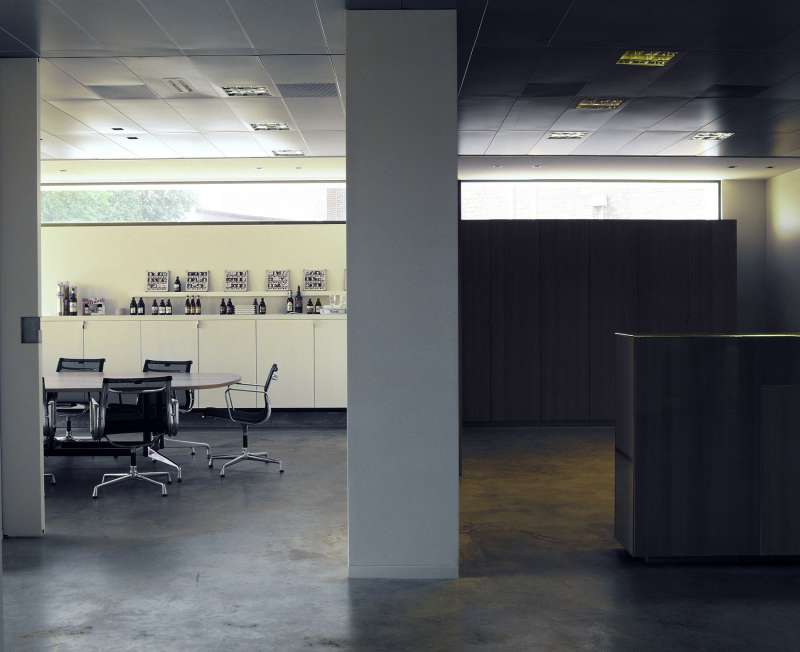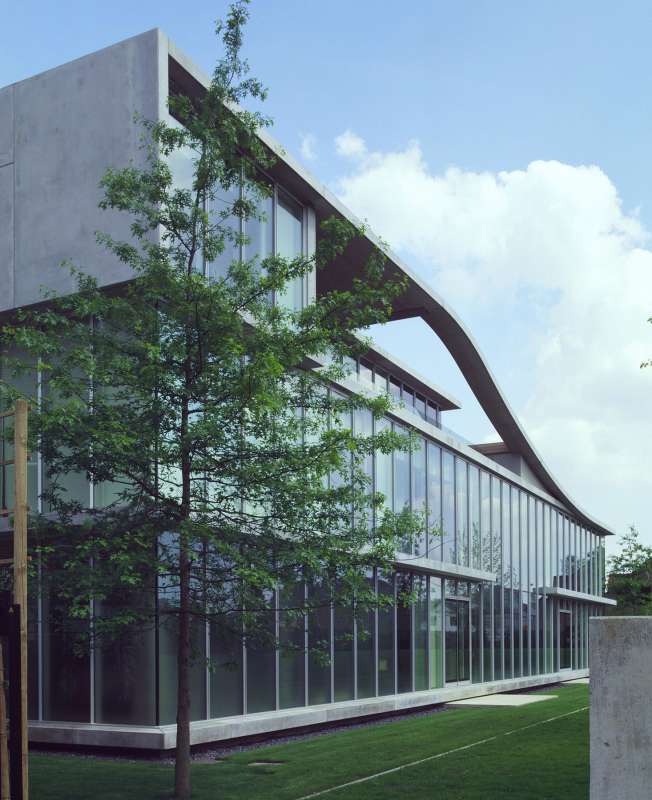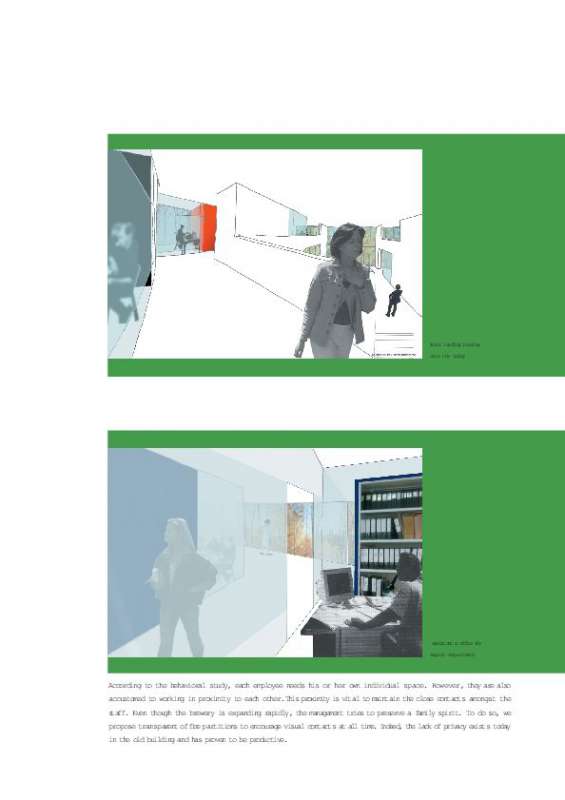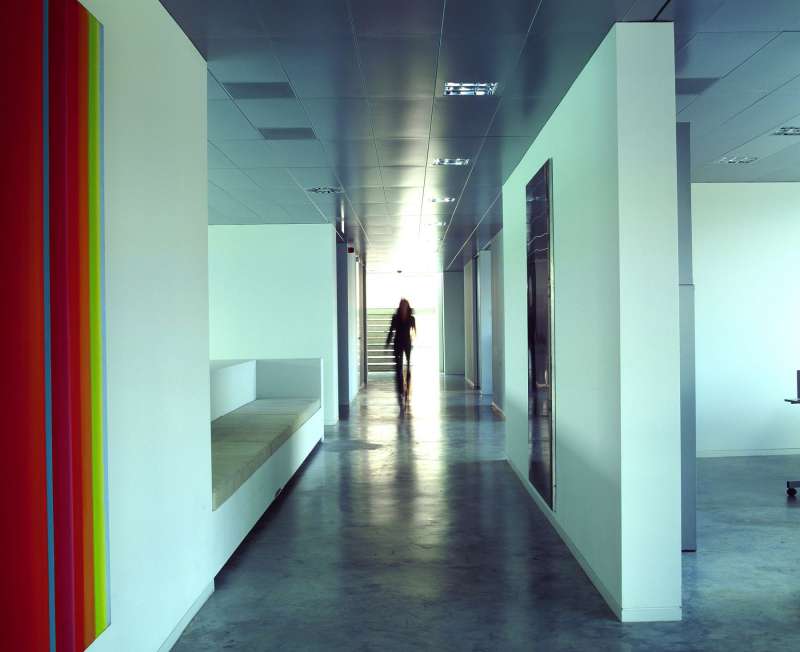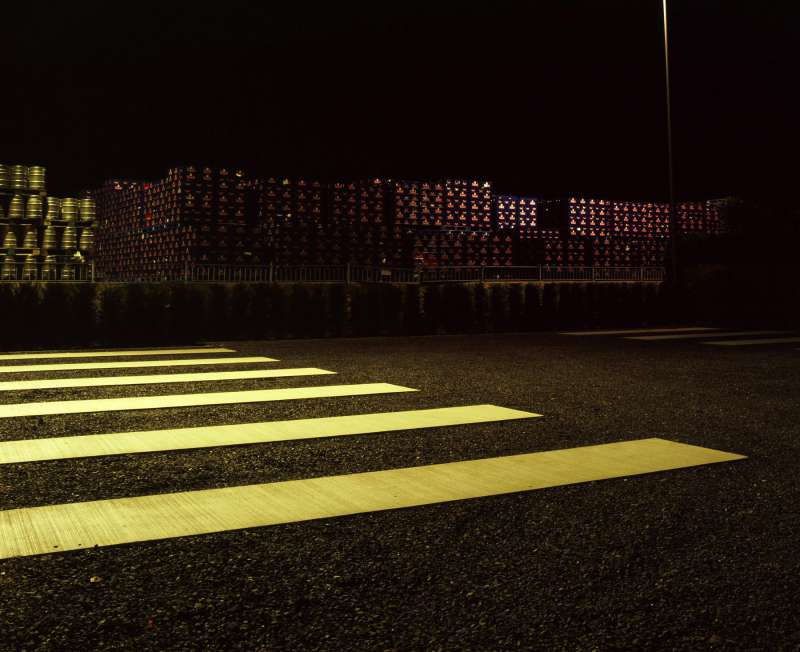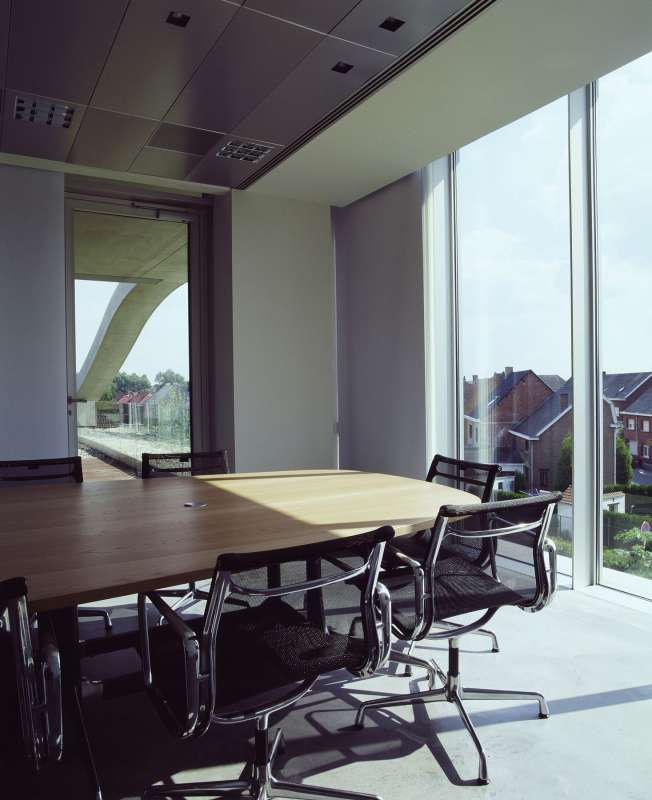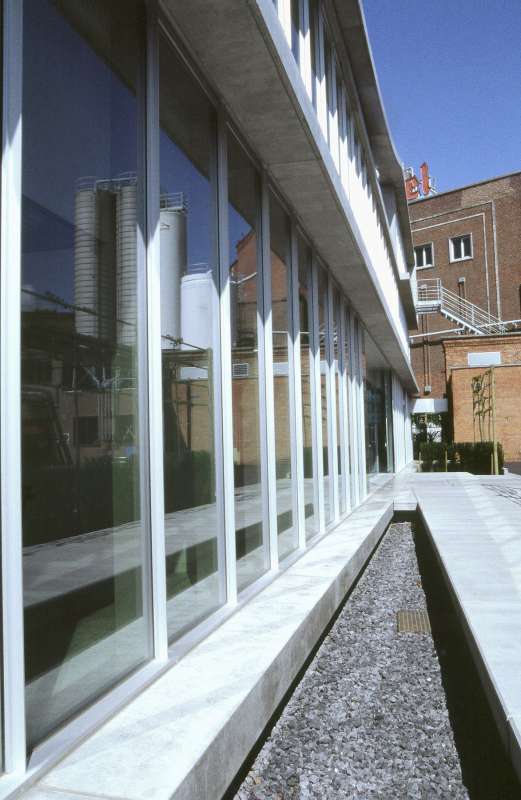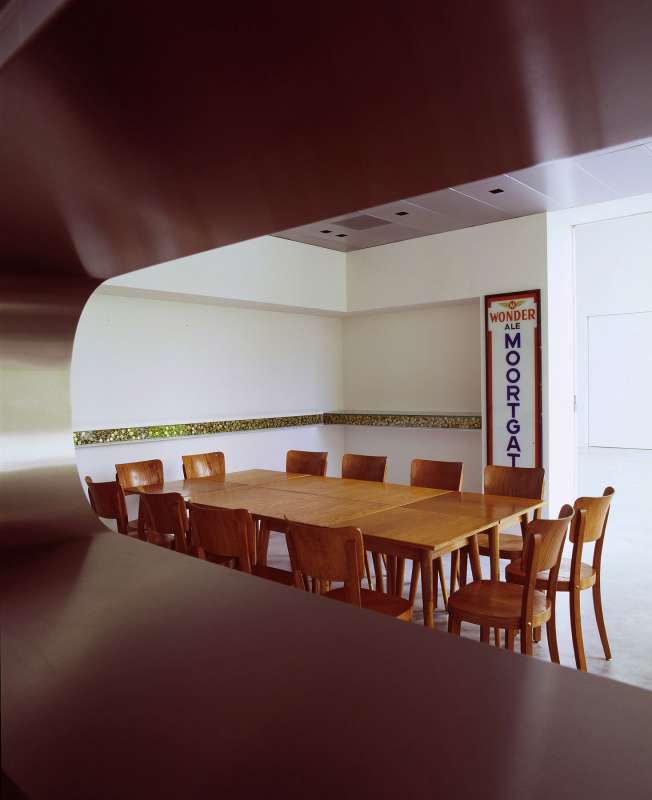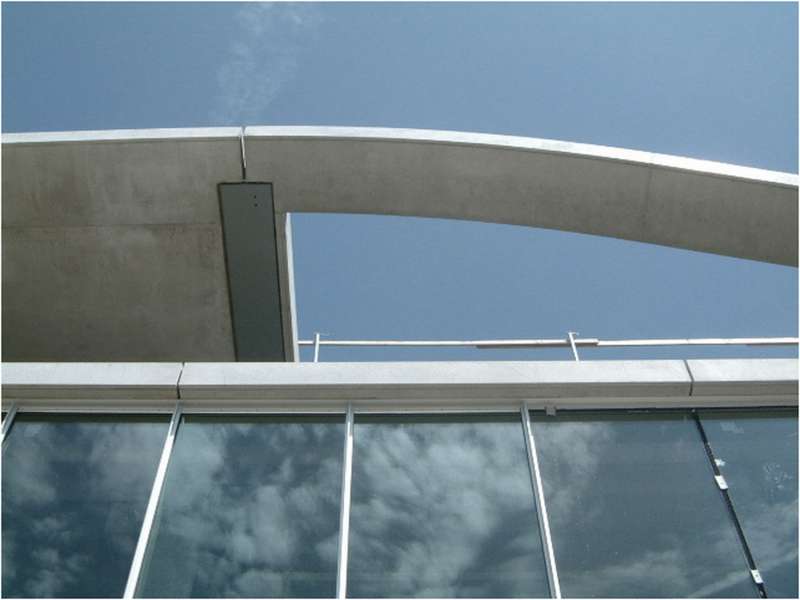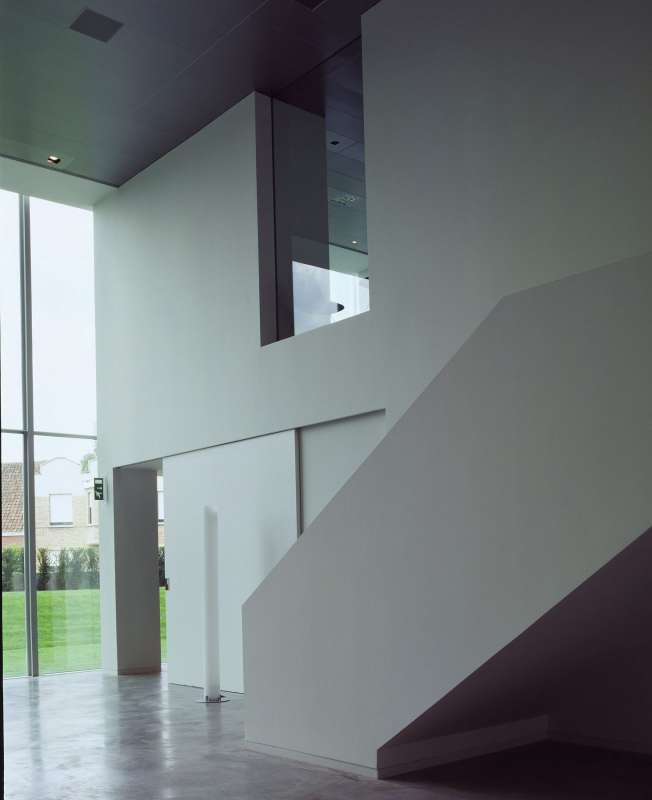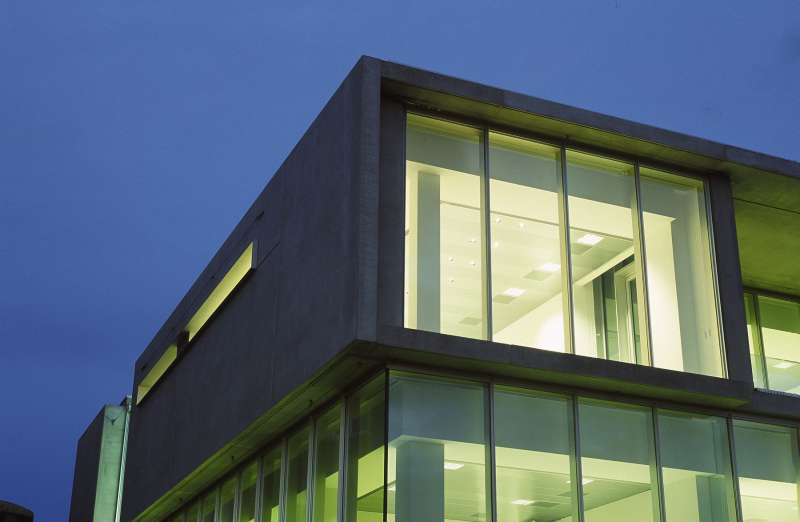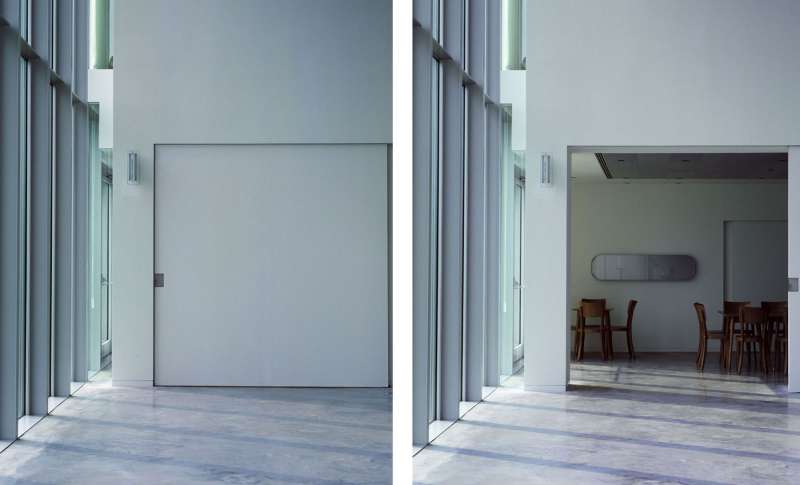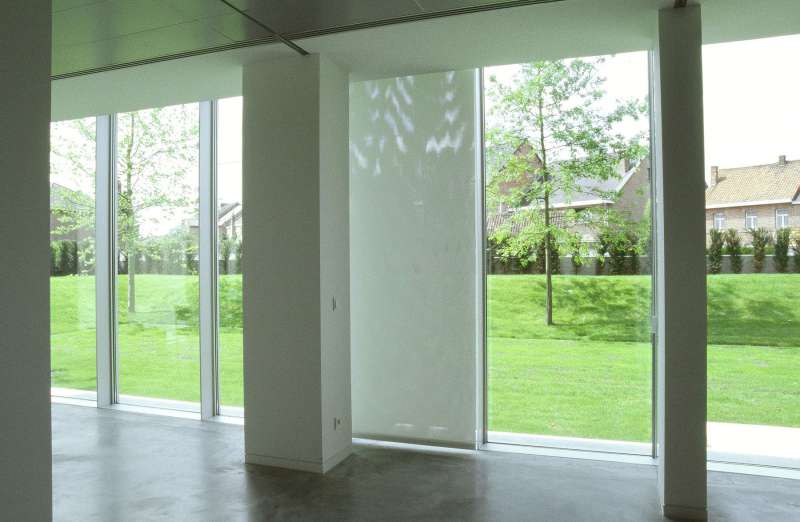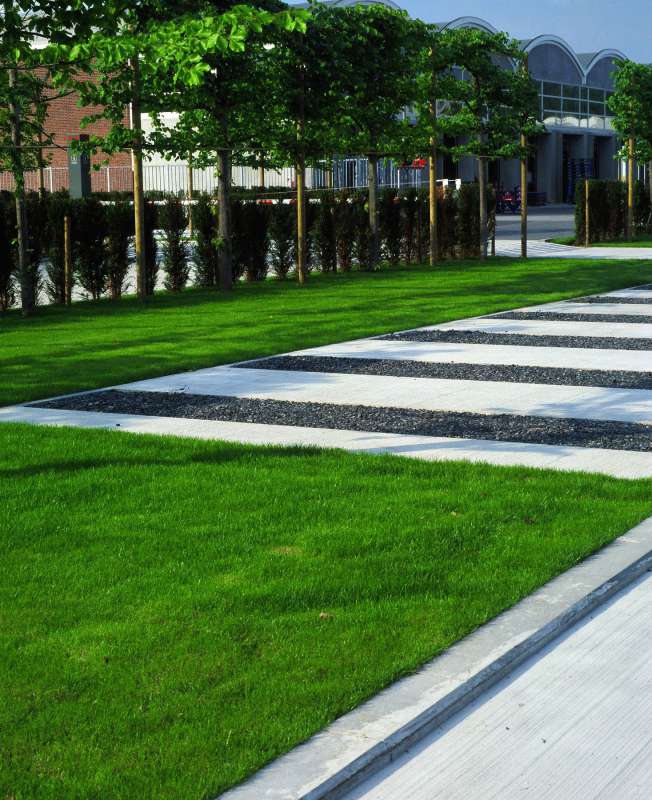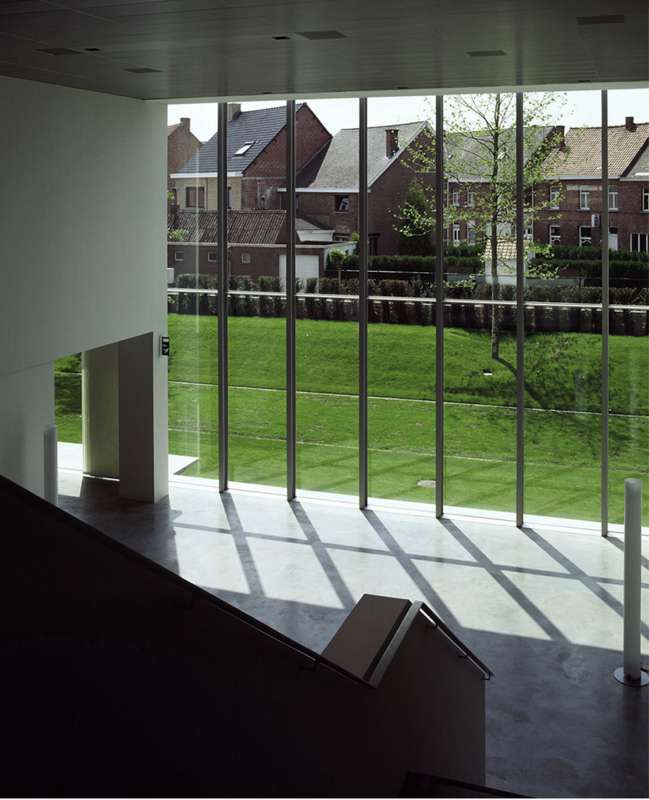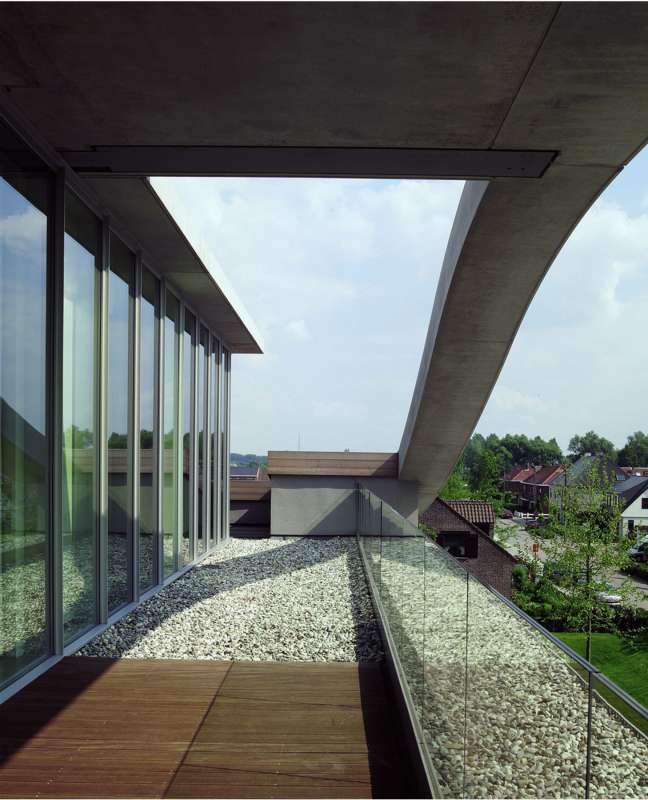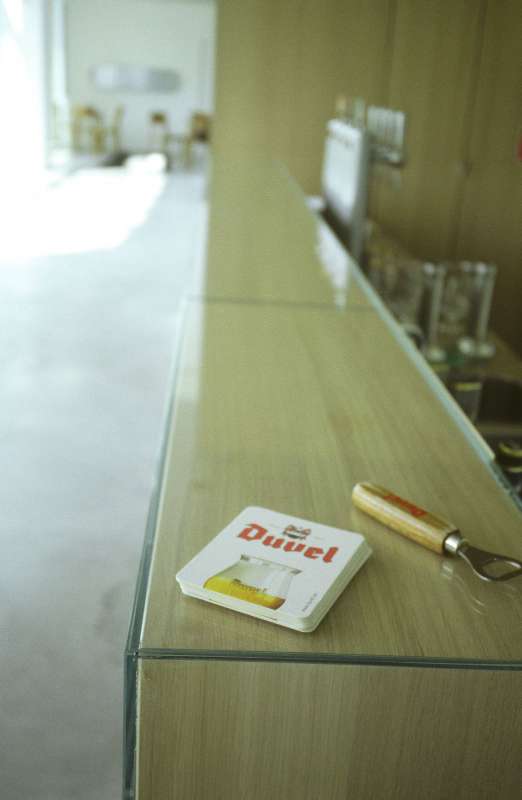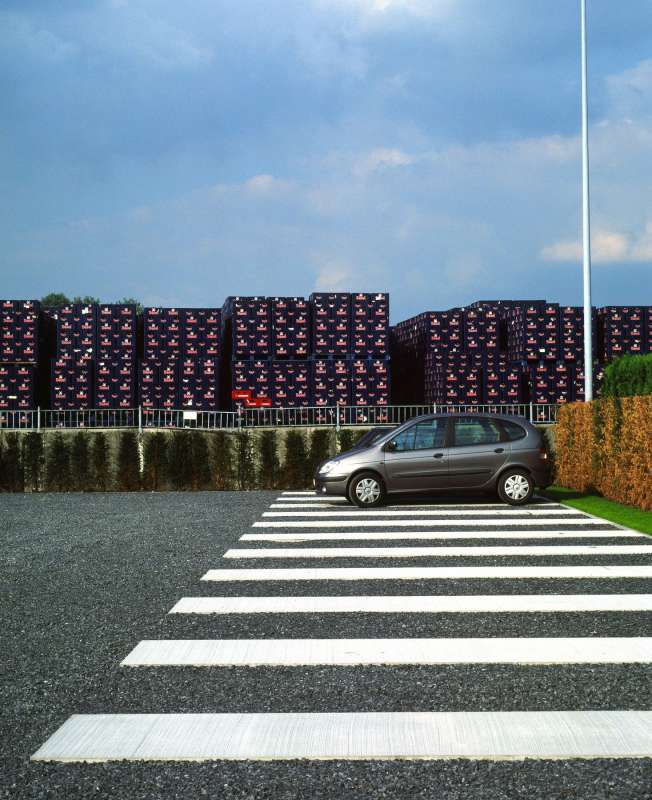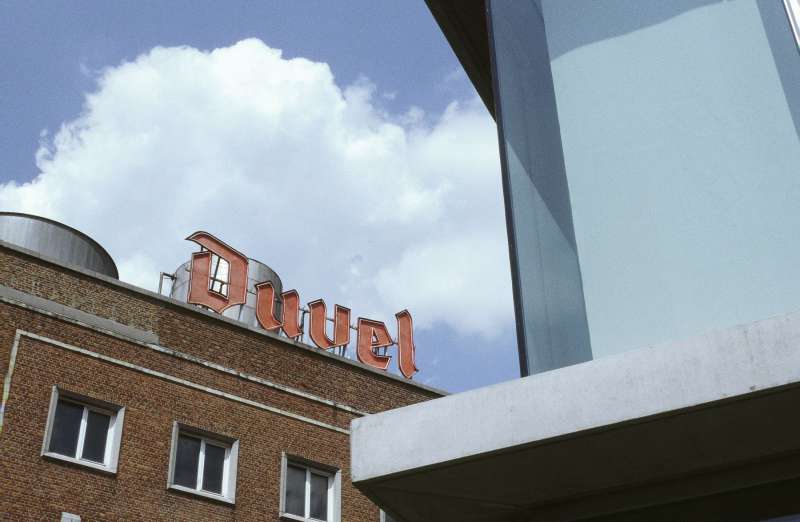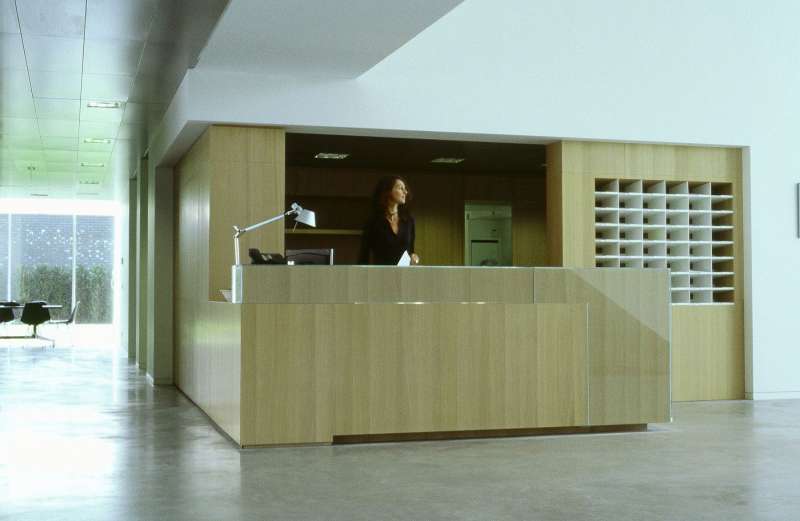 The first task was to map out a green zone where the development could be positioned like an island. Then we placed the offices in relation to this relaxing green space by creating completely glazed walls and a large double-height entrance hall which opens out completely on to the garden. This oversized central atrium, which serves as the reception area, is both the main link with the outside and a social space where everyone within the company can interact on the same level. It serves the dual purpose of breaking down barriers and bustling with activity.
Using a modular structure typical of office construction, we developed a hybrid model of large open plan areas and partitioned office spaces by installing a series of walls and making extensive use of sliding doors. We had numerous meetings with the clients to find out how the different departments were used to interact, what they wanted from the space, and to look ahead to evaluate future growth and serviceability. We also listened to what the directors of the various departments had to say about their organisation, as well as their insights and thoughts about the project. This enabled us to design a space that was fit for purpose and people, and to accommodate their and the company's evolution.
We have created open vistas all the way through the building as well as wide corridors to facilitate peace and connectivity within the company. The feeling of openness and connection is enhanced by the large sliding doors that are usually left open unless privacy is required. A garage has also been built to accommodate any future expansion.
The building is located at the edge of a residential area and is therefore subject to strict planning regulations. The required difference in height between the two sides of the building has been emphasised by a curved line of concrete that helps the building blend into its surroundings. The managerial offices open onto a terrace that overlooks the site and the surrounding area, allowing for contemplation, concentration and, of course, the occasional Friday afternoon procrastination…. The Moortgat brothers knew that a conducive environment would result in a significant spike in productivity from all employees. They weren't wrong.