CHAI, a winery in the belgian fields, BE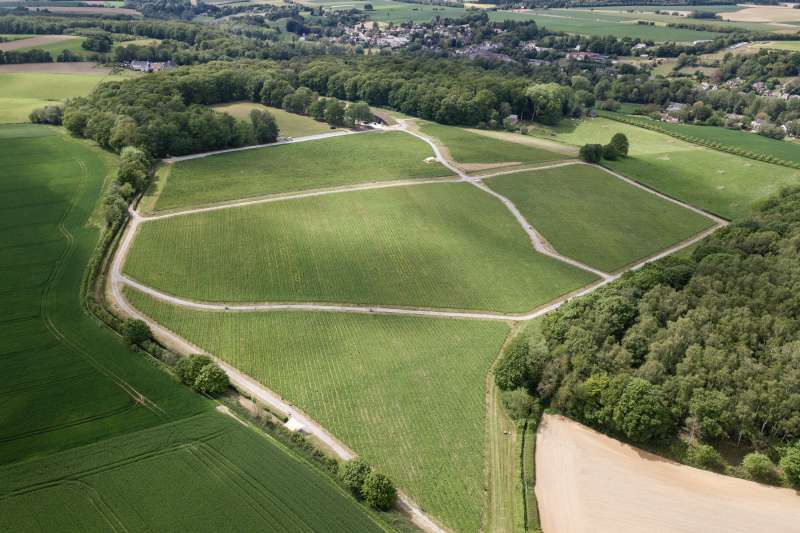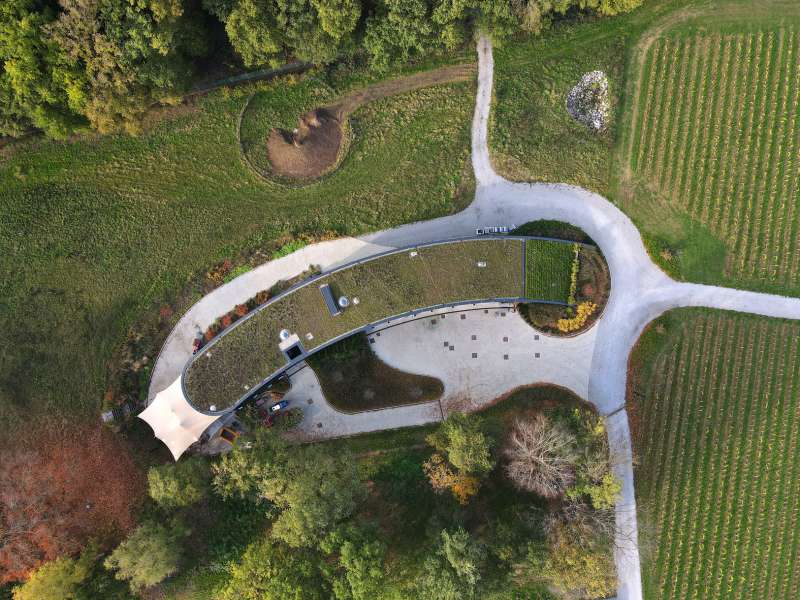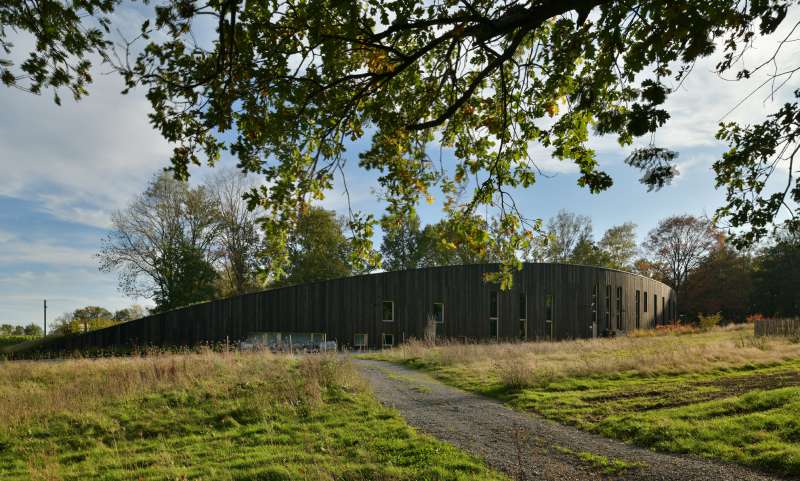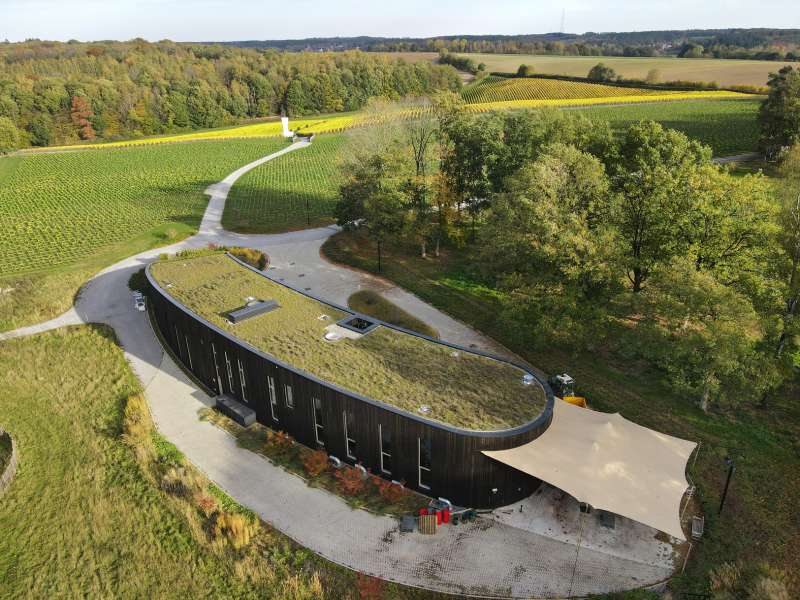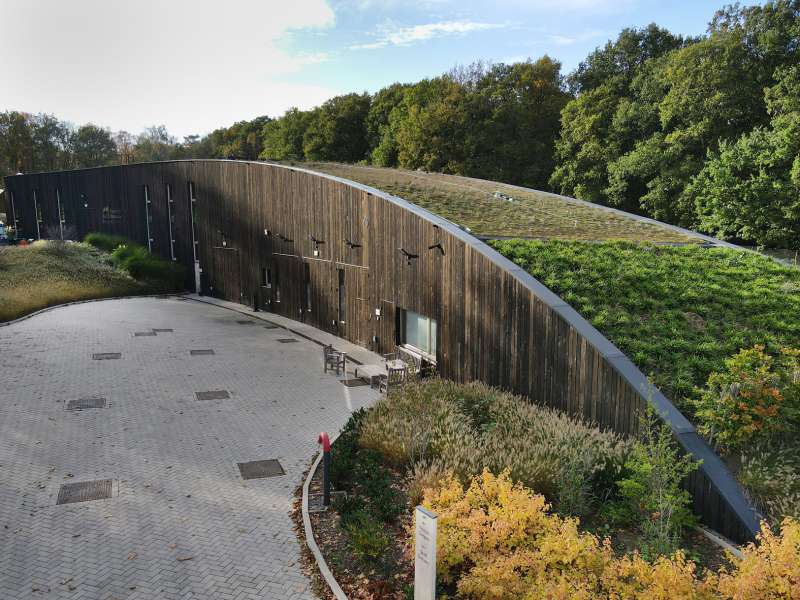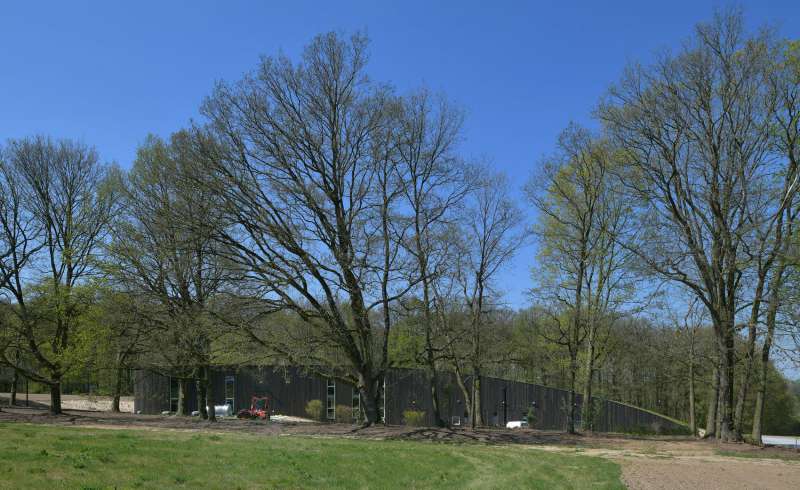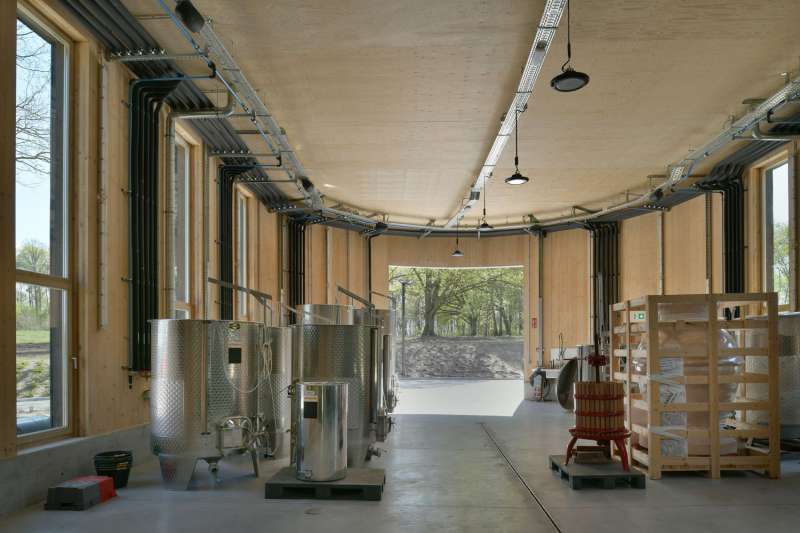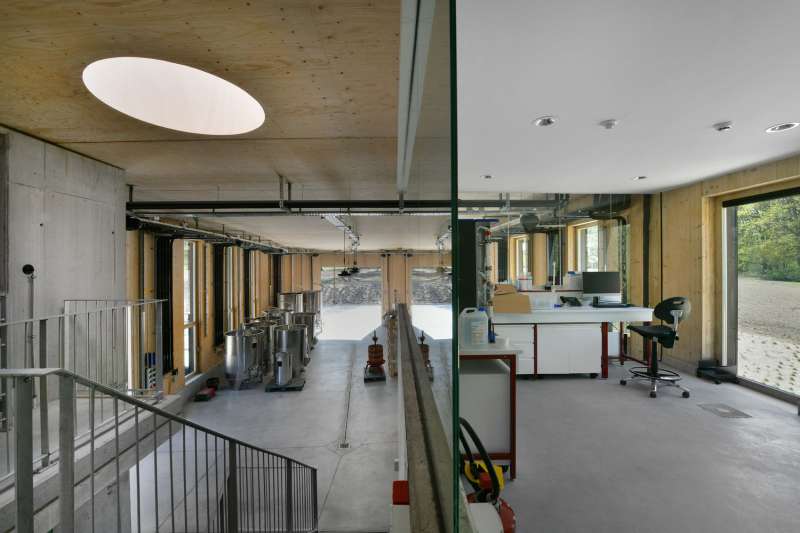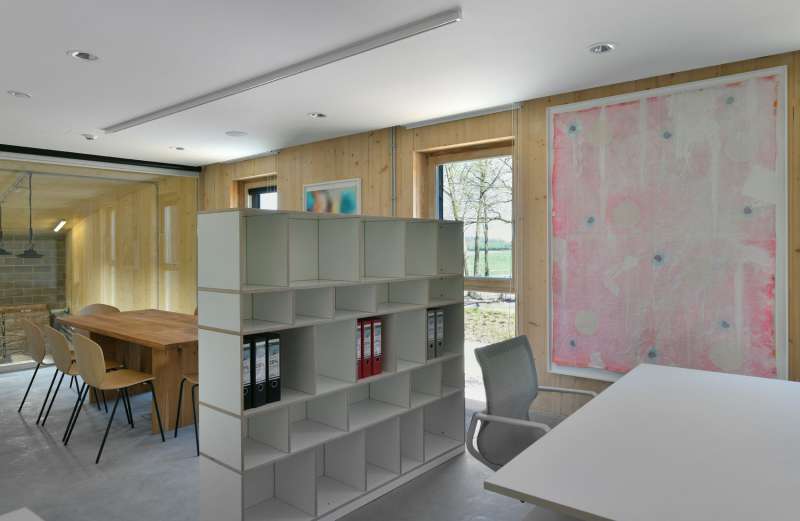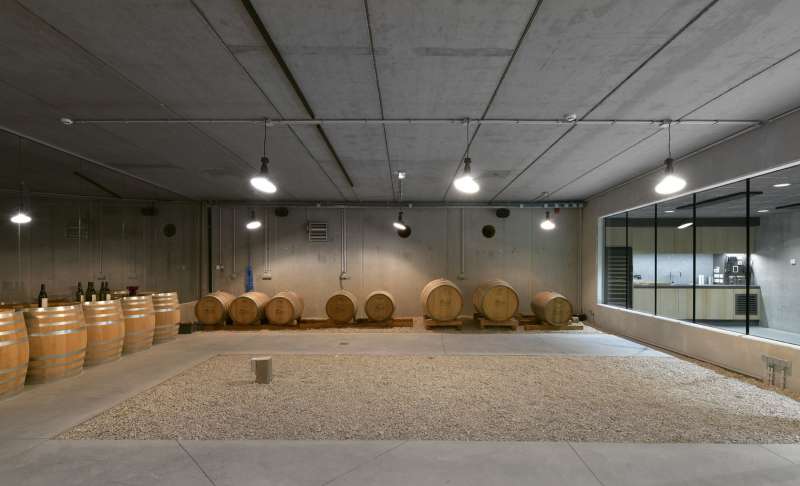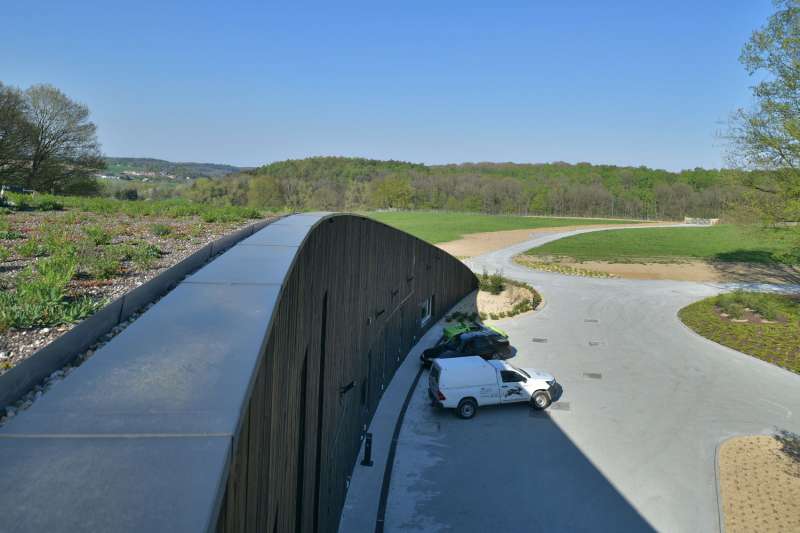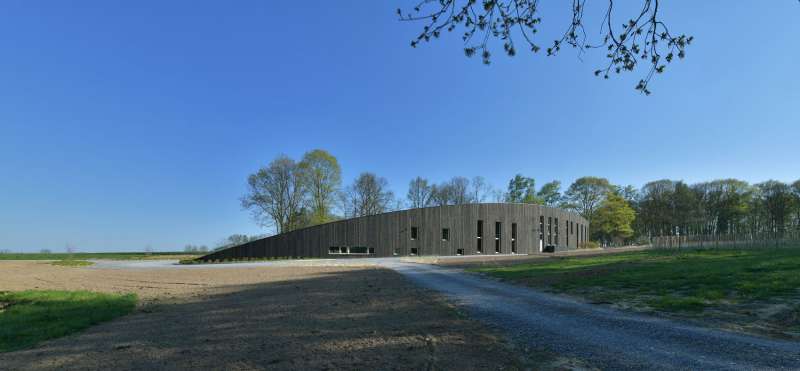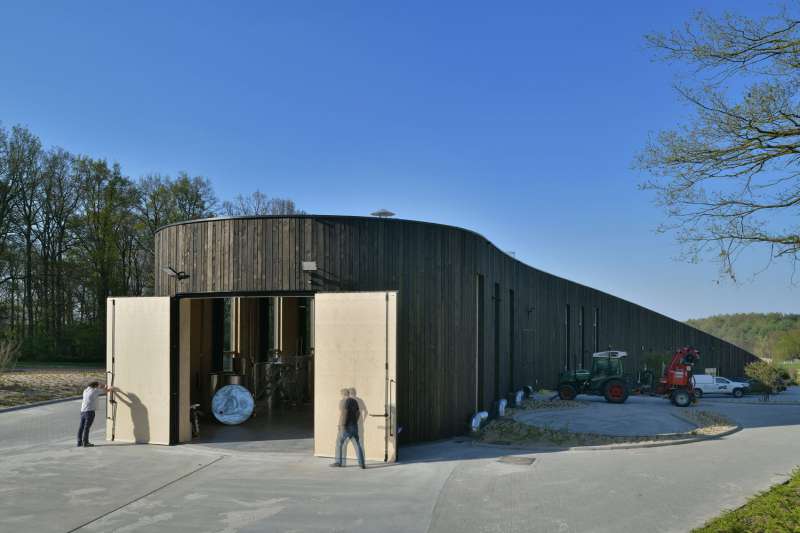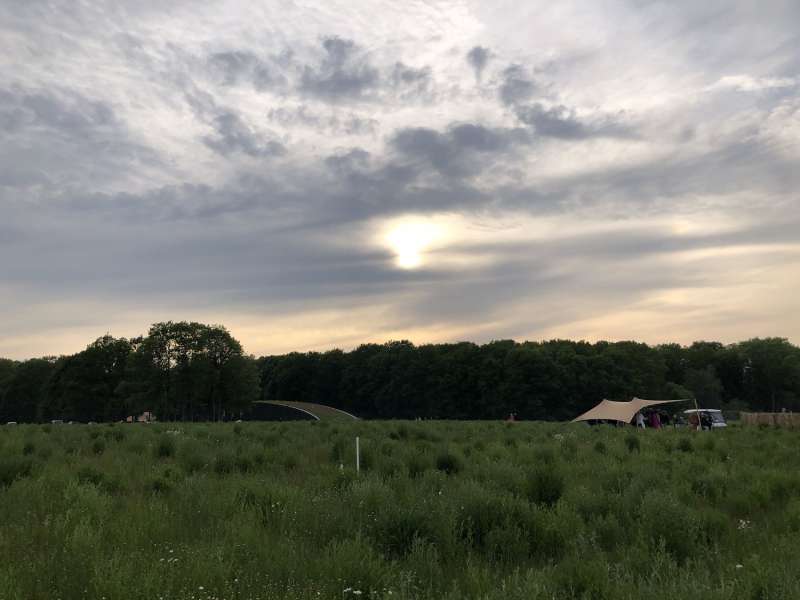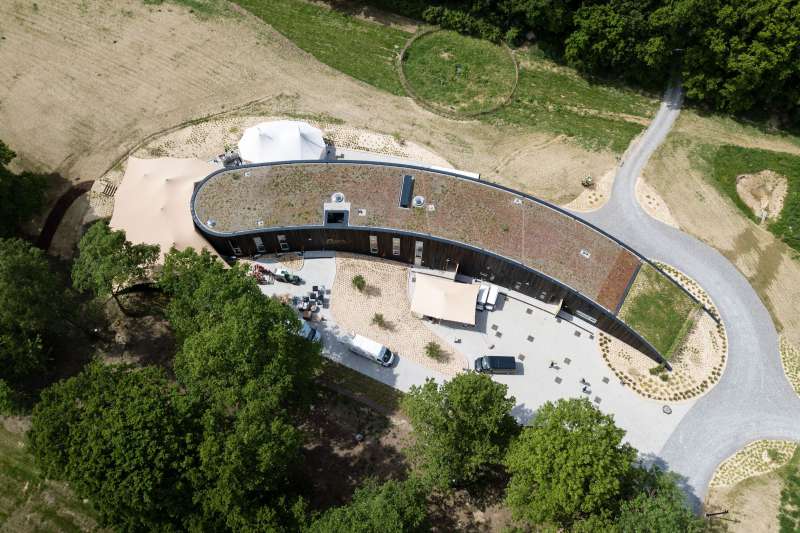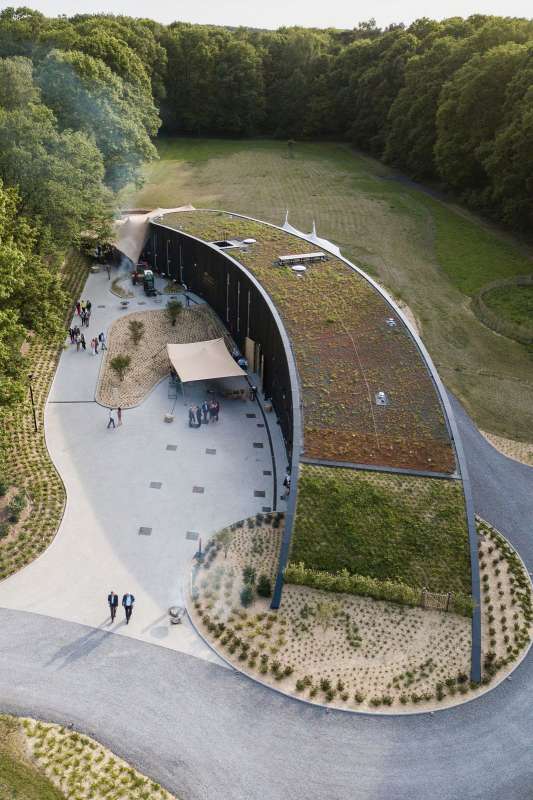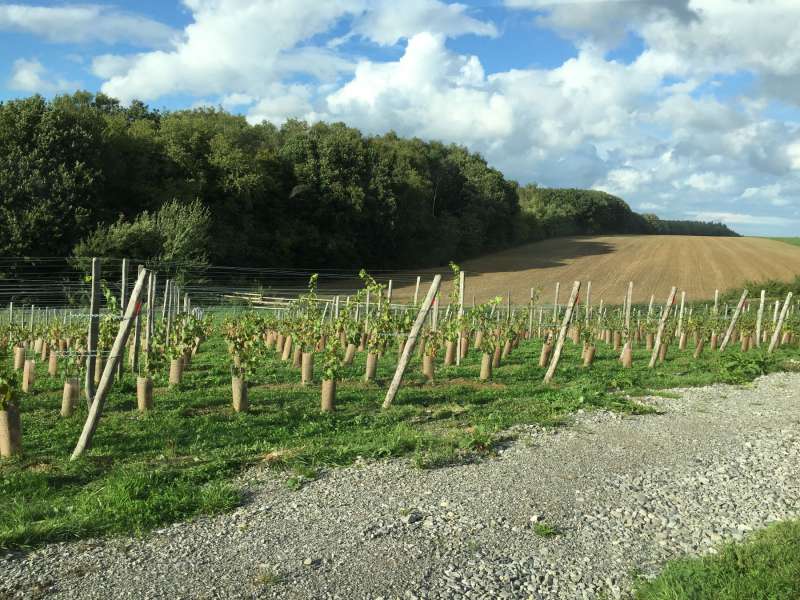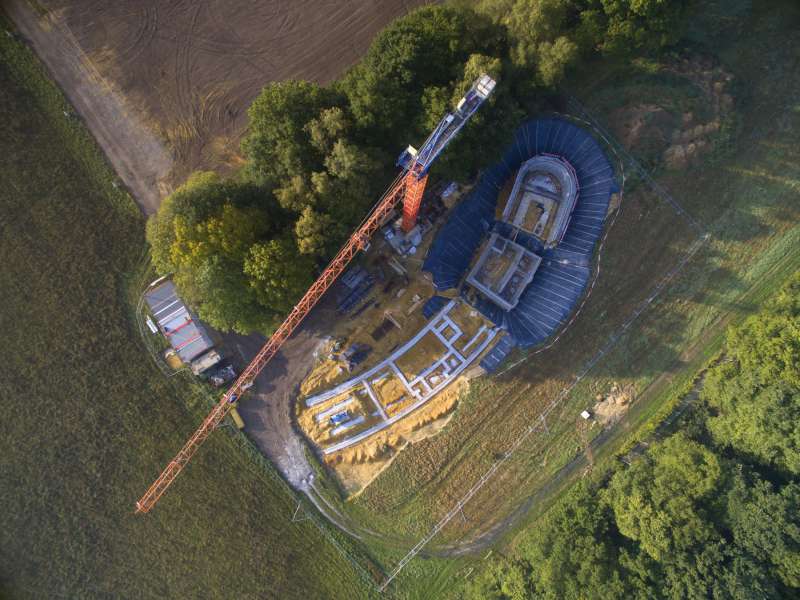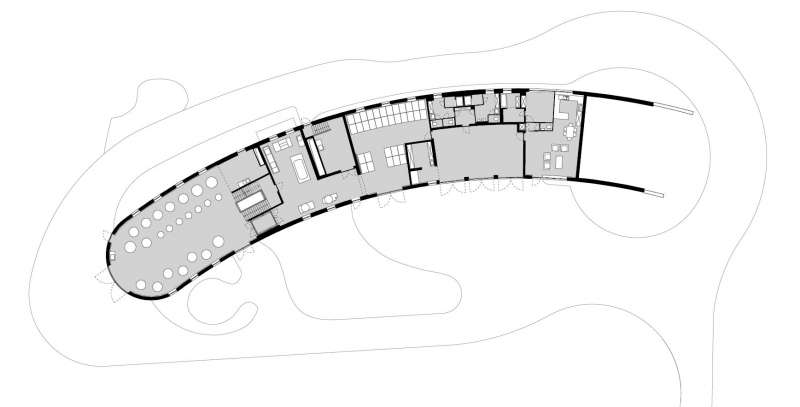 Neither we nor the client had previously been involved in designing a winery, so we began by visiting Burgundy to immerse ourselves in the world of the wine grower and study the whole, heady process. To begin with, our intention was to construct the project entirely in concrete due its inert nature. But for budgetary reasons we decided to build a wooden structure instead. To develop the design, we asked Matriciel to assess thermal implications of this change in material on the environmental performance of the building envelope. Axel Ketele, a carpenter who specialises in traditional techniques, was brought onto the team at an early stage of development to design the pre-fabricated wooden structure which would bring a hand-crafted feel to this twenty-first-century winery.
The finished structure is made entirely of wood, on a concrete base. We used an environmentally-friendly approach avoiding wastage, using sustainable and recyclable materials and minimising grey energy, within a strictly controlled budget. Despite its large size and technical constraints, like the desire to use gravity to move the wine through the fermentation process, we created a building that blends beautifully with its environment. It gives the impression of gradually rising up out of the ground until it reaches the main access doors to the fermentation area. The building flows naturally, with adjoining areas arranged so as not to disrupt the natural steps of the winemaking process. As in our other industrial projects, the architecture is designed to work with the manufacturing process, not against or in spite of it. The use of black pressure-treated vertical cladding in Douglas fir helps to further integrate this long building into the landscape. In addition to the cladding, the walls are punctuated with tall glass windows creating an effect reminiscent of light penetrating between the trees at the edge of a forest. The winery is a purely technical construction, but the layout, simplicity and use of wood and concrete give the building a beauty and grandeur that pairs beautifully with its yield.
https://www.chateaudebousval.be
https://www.youtube.com/watch?v=DaxHTERjUbw
https://houtinfobois.be/realisations/chai-en-bois/
https://www.architectenkrant.be/4520-chateau-de-bousval.html
https://www.espacevie.be/ressource/un-grand-cru/
https://www.dailymotion.com/video/x7xc867
Photos Serge Brison
Photos aériennes FX Rombouts