RENTAL 1 - 2 - 3, variation on rental houses in Brussels, BE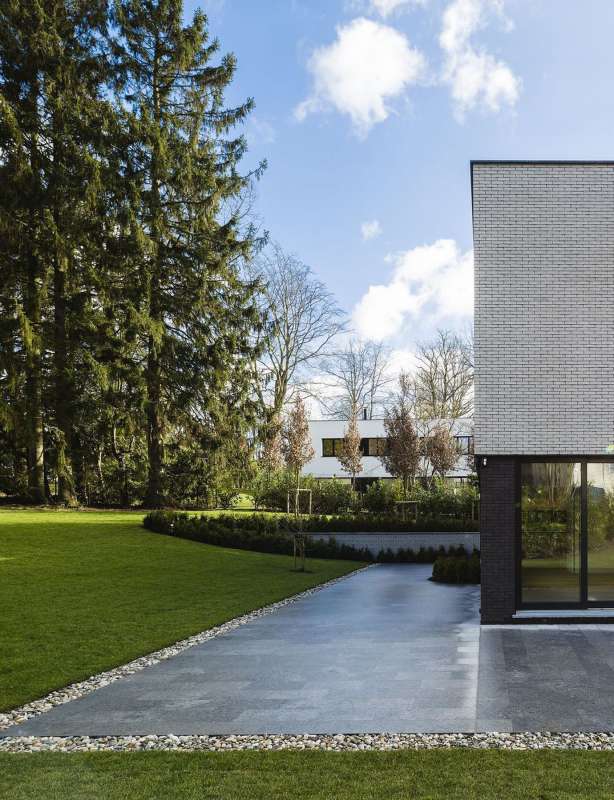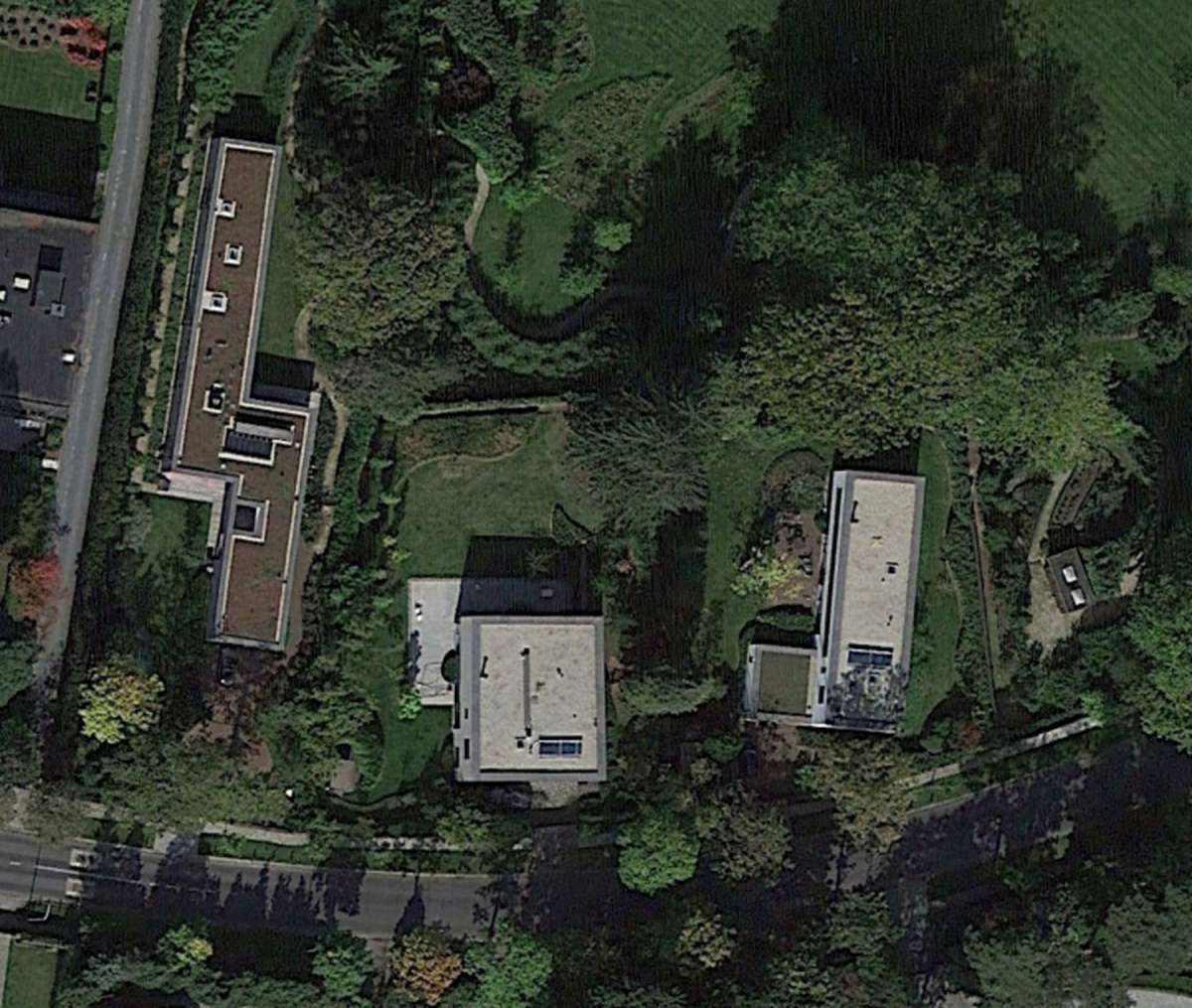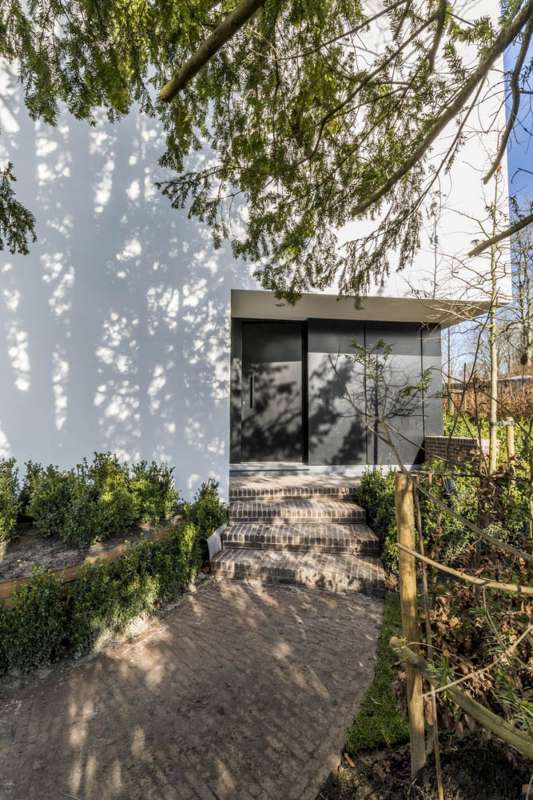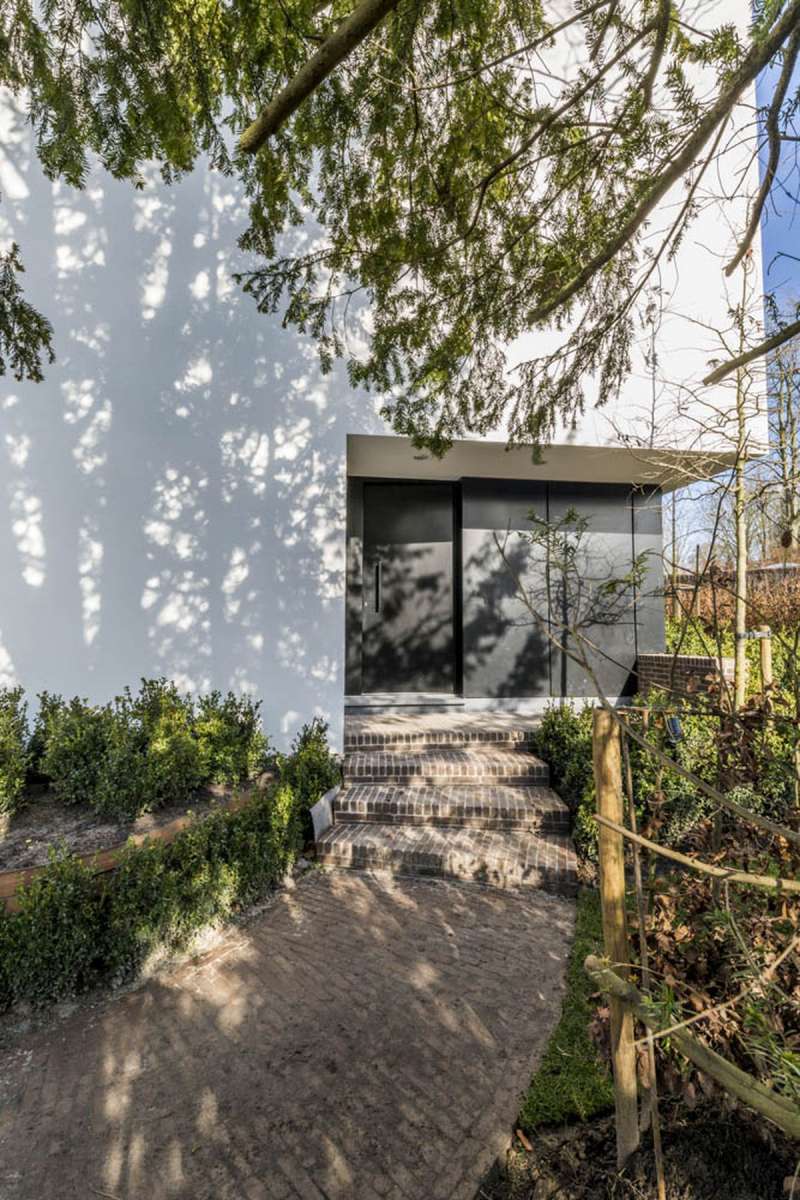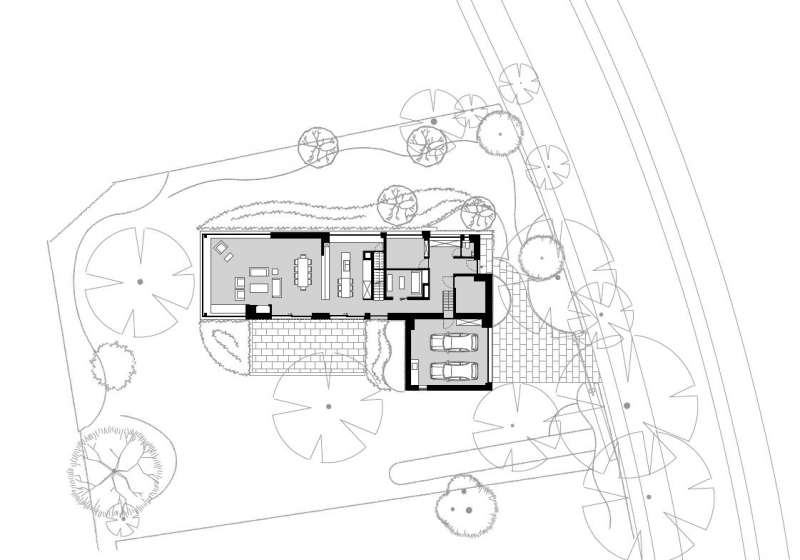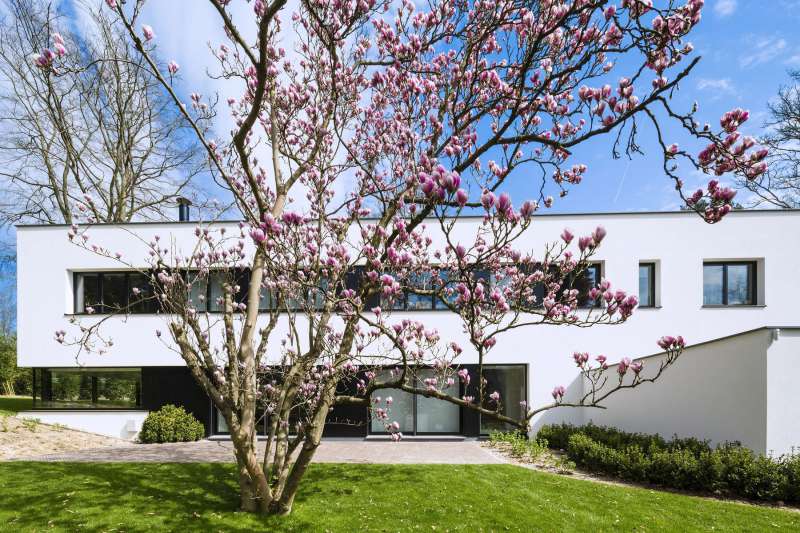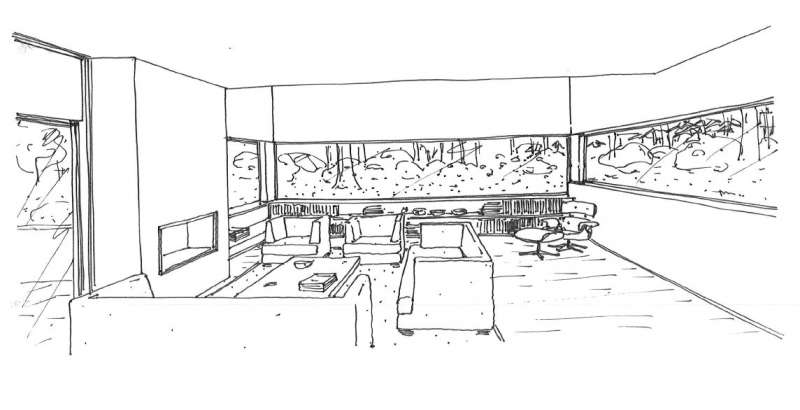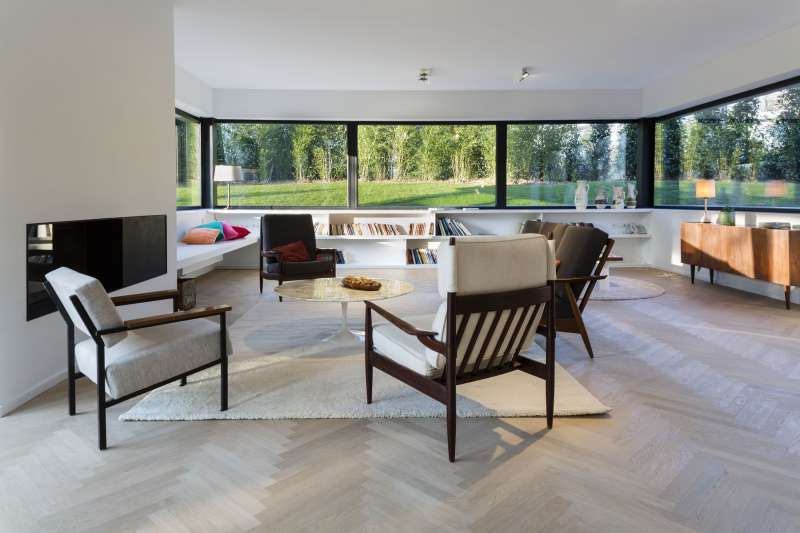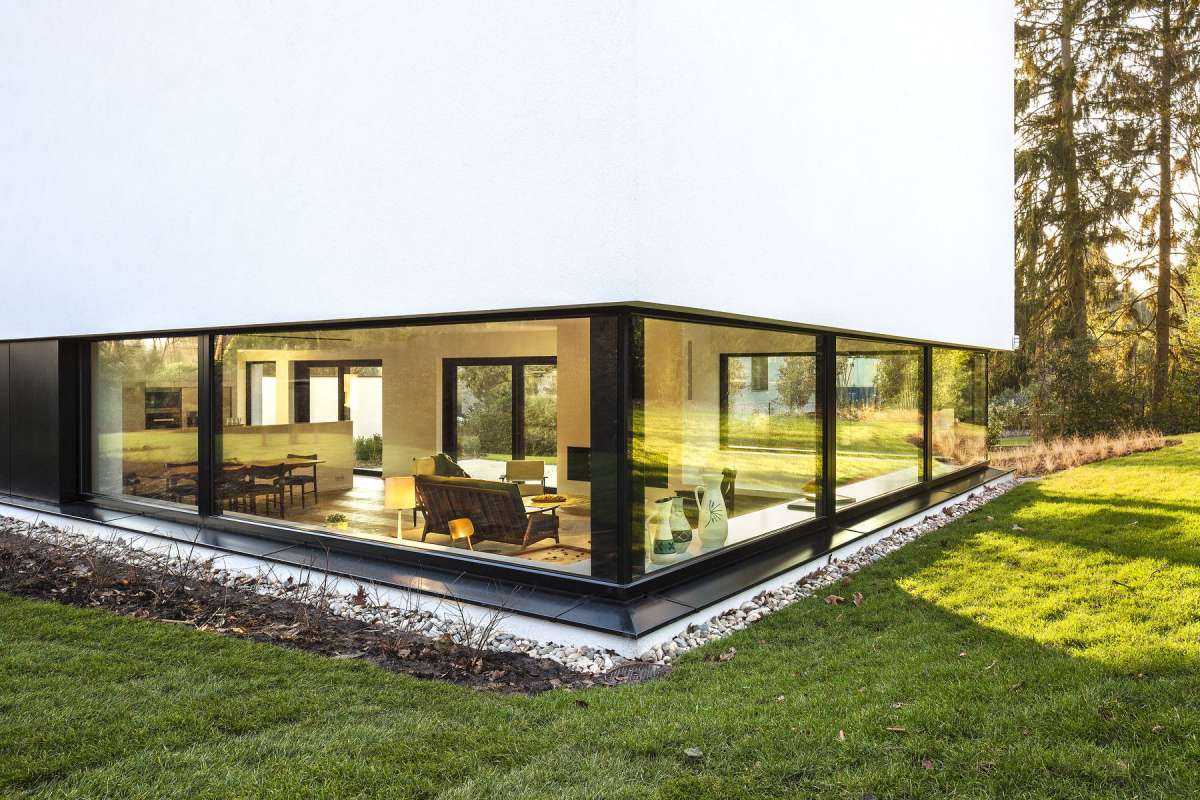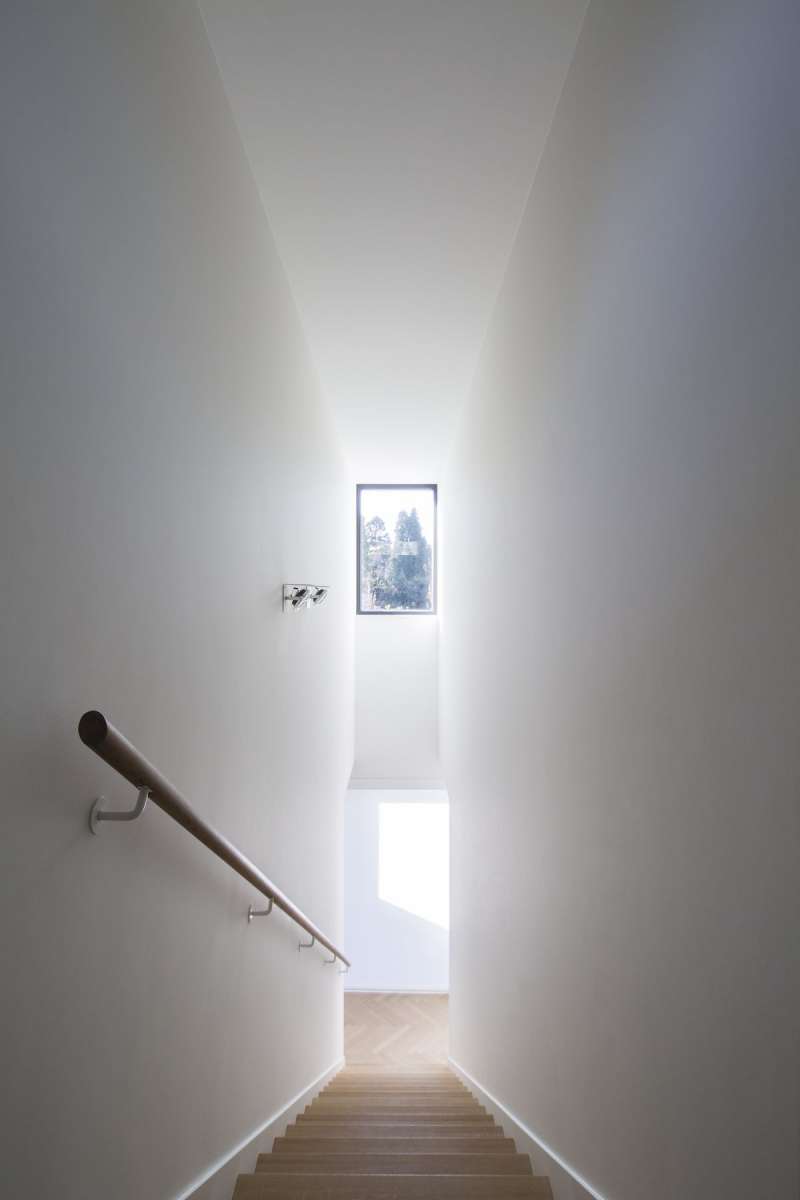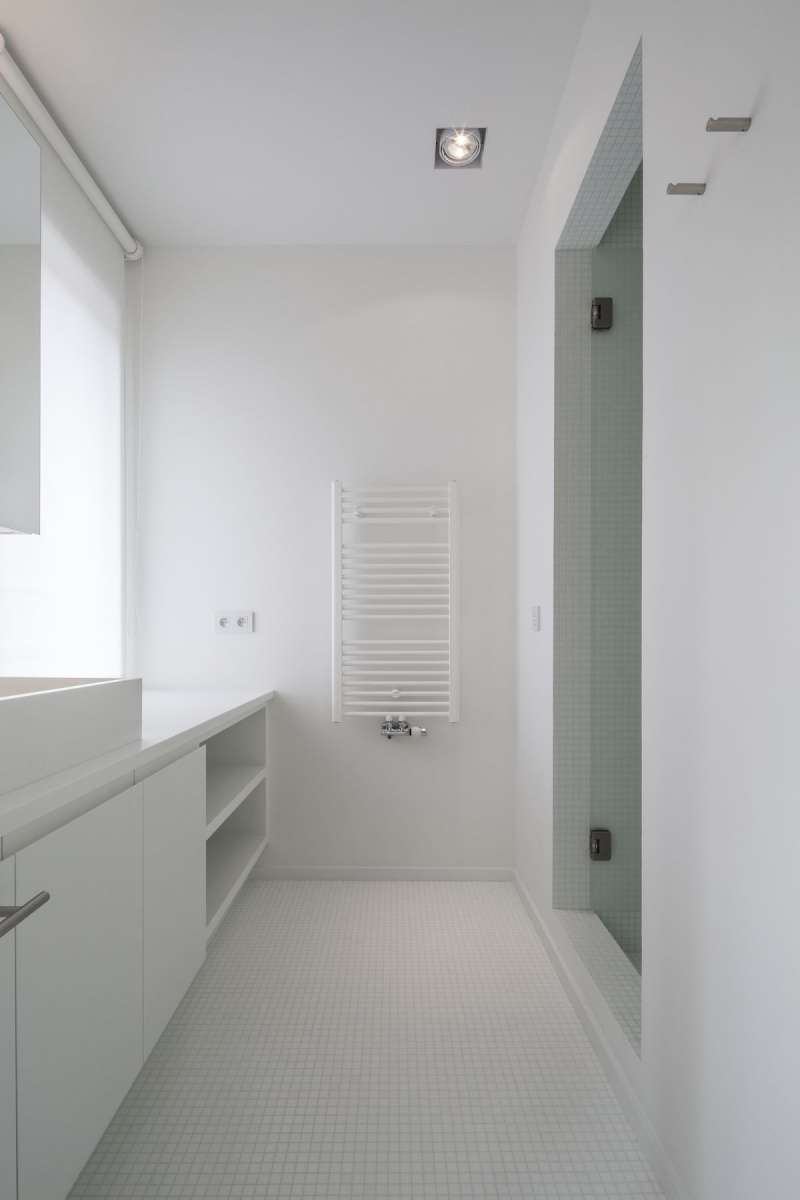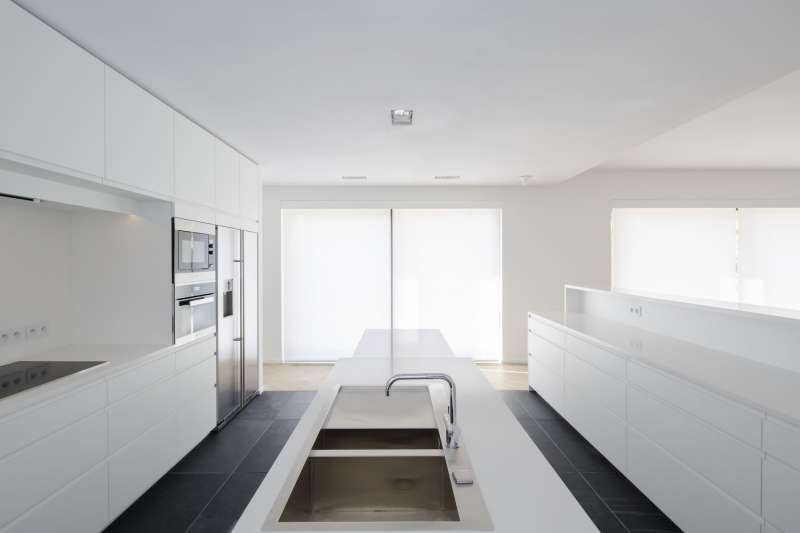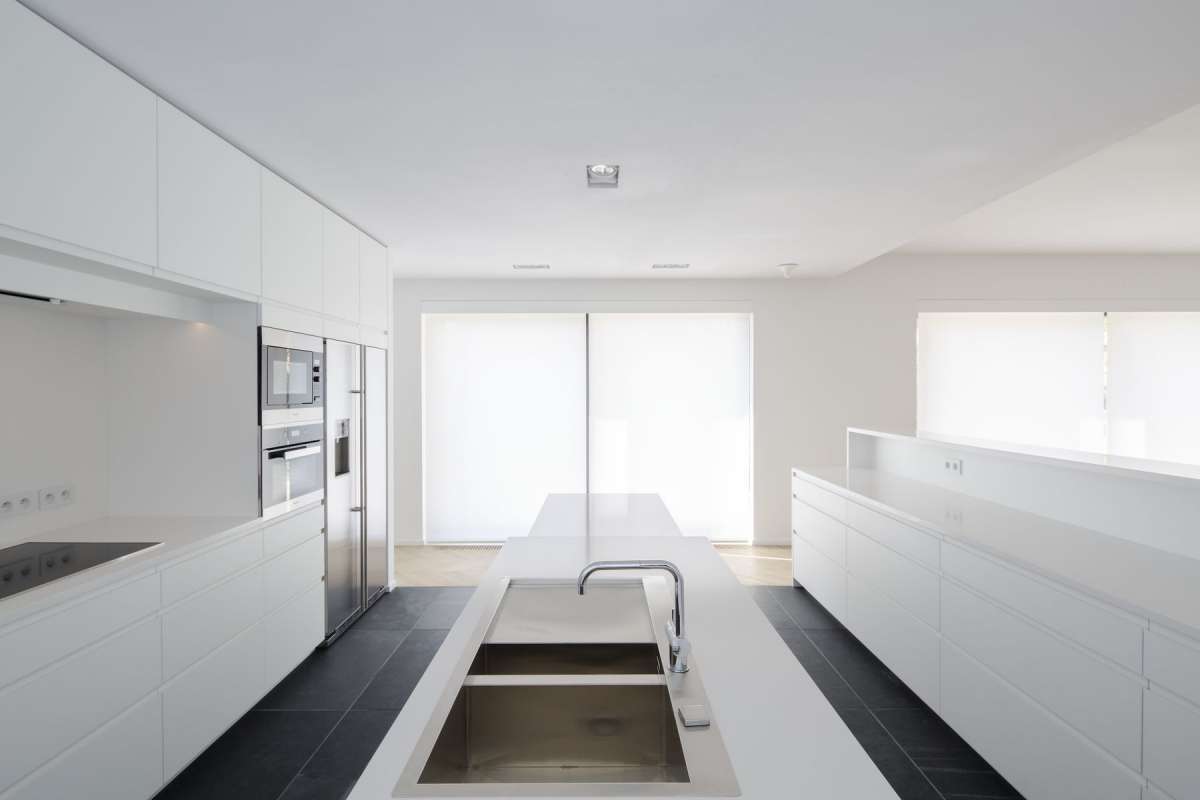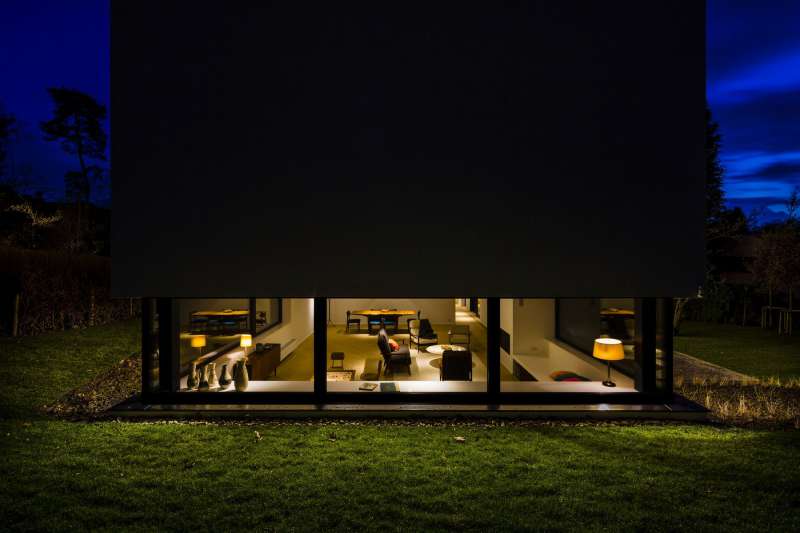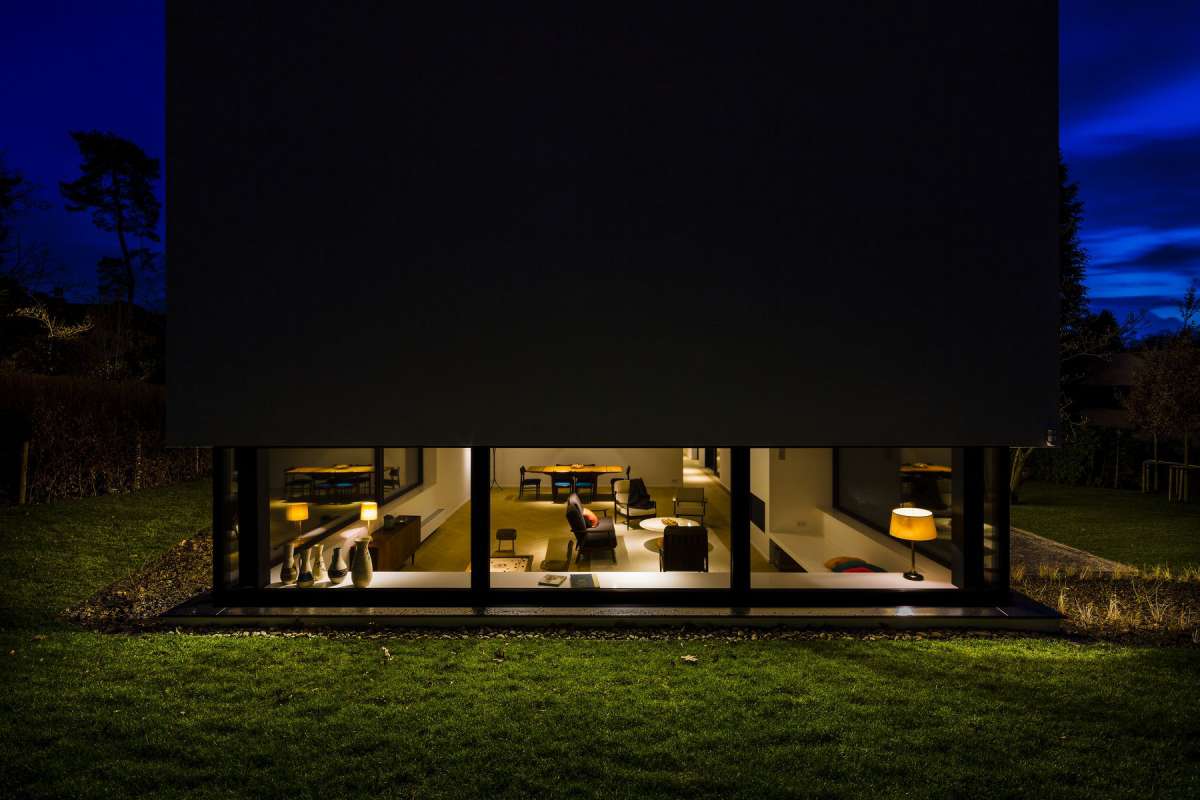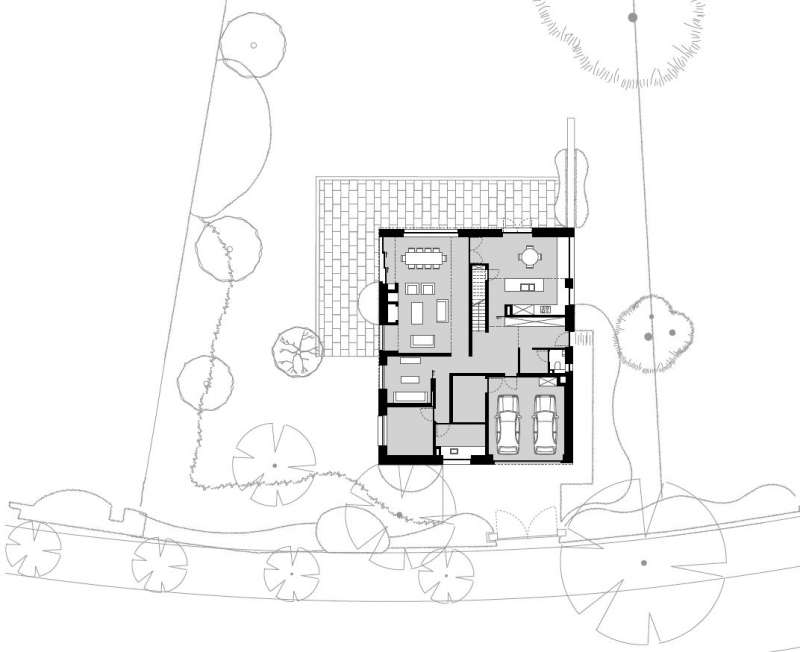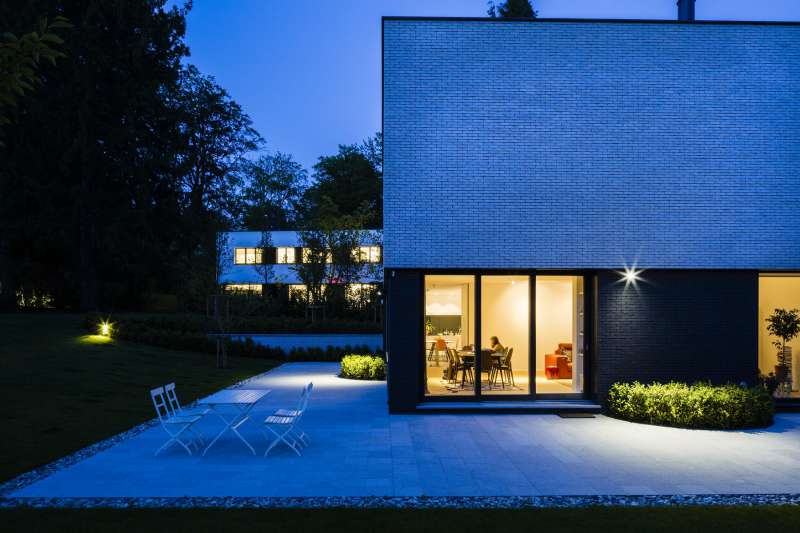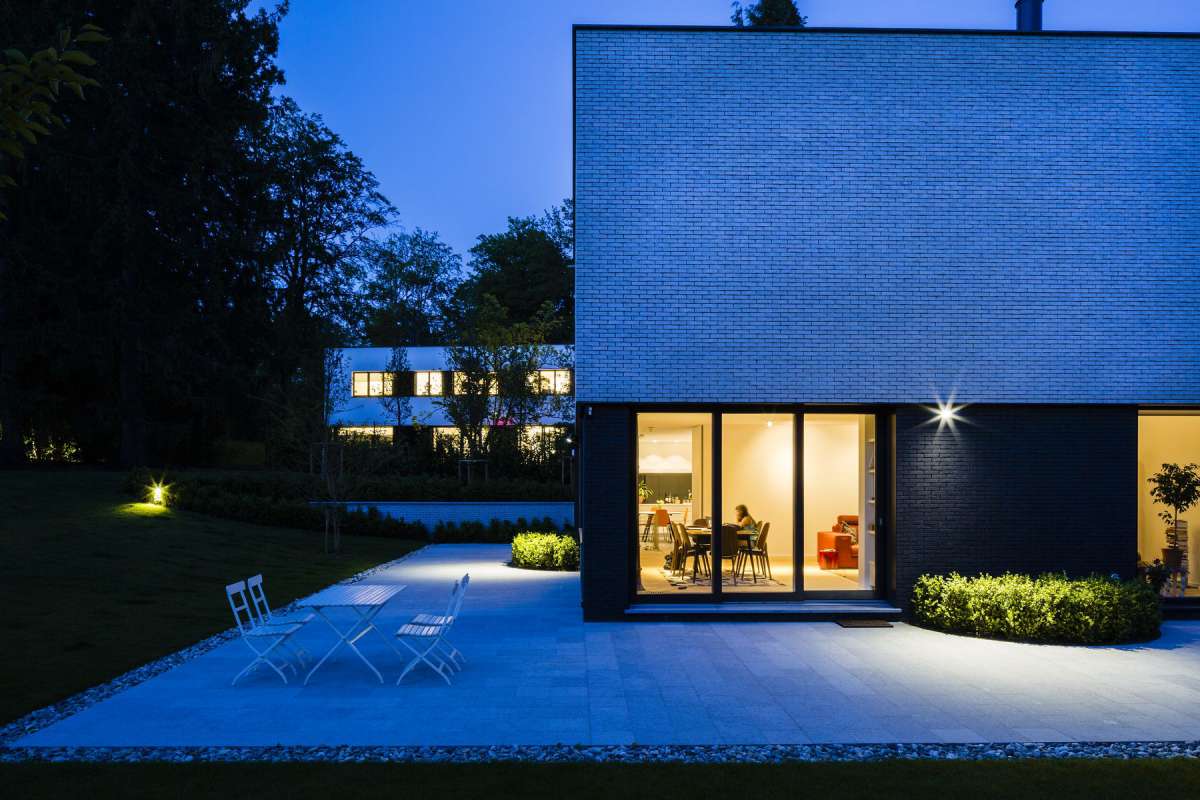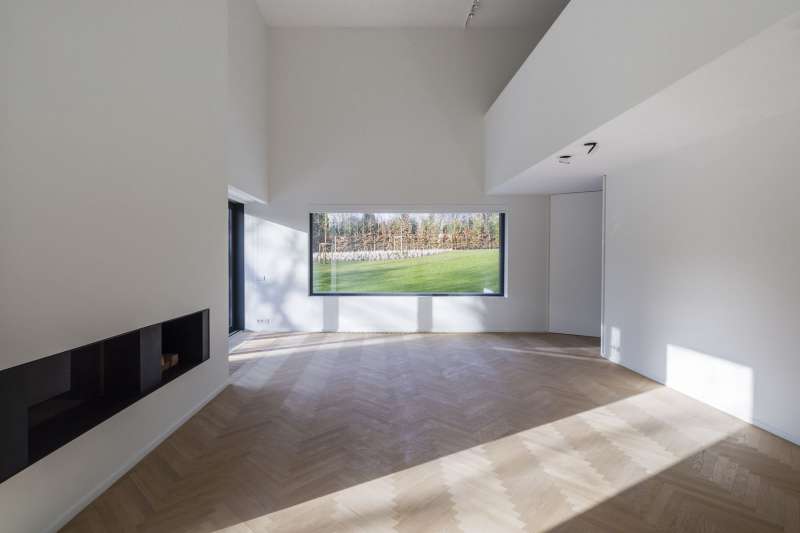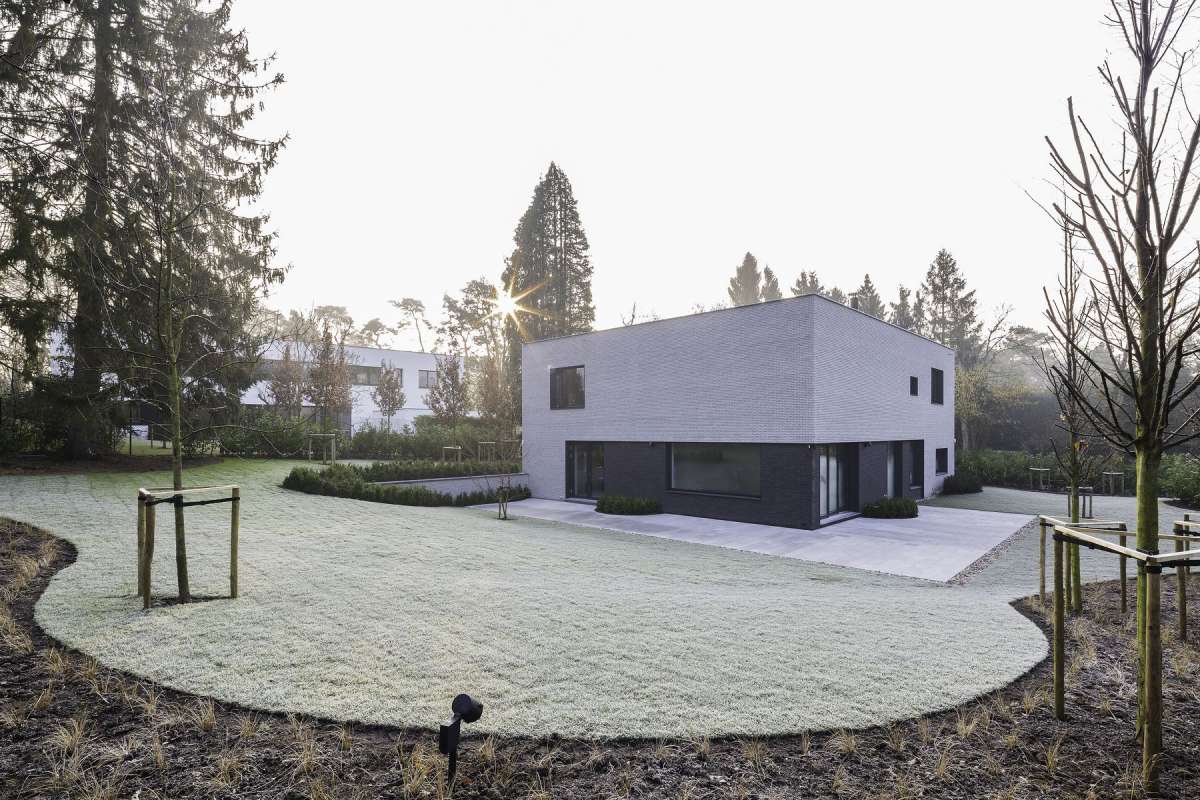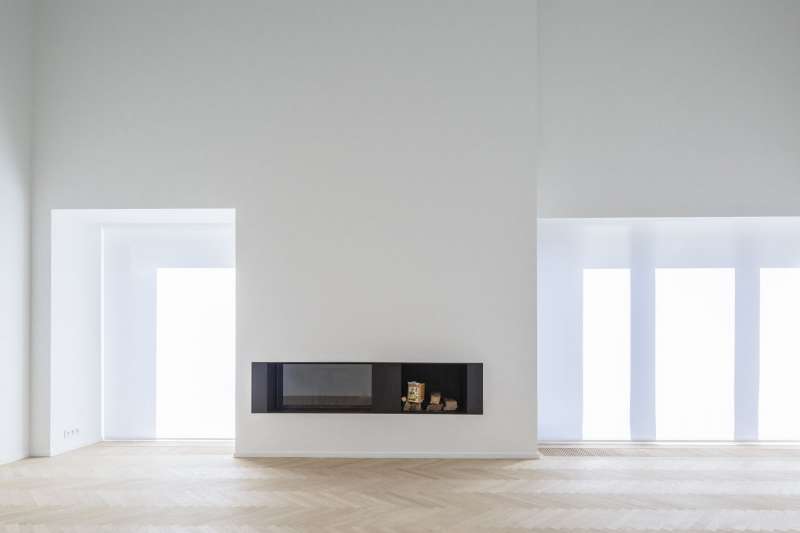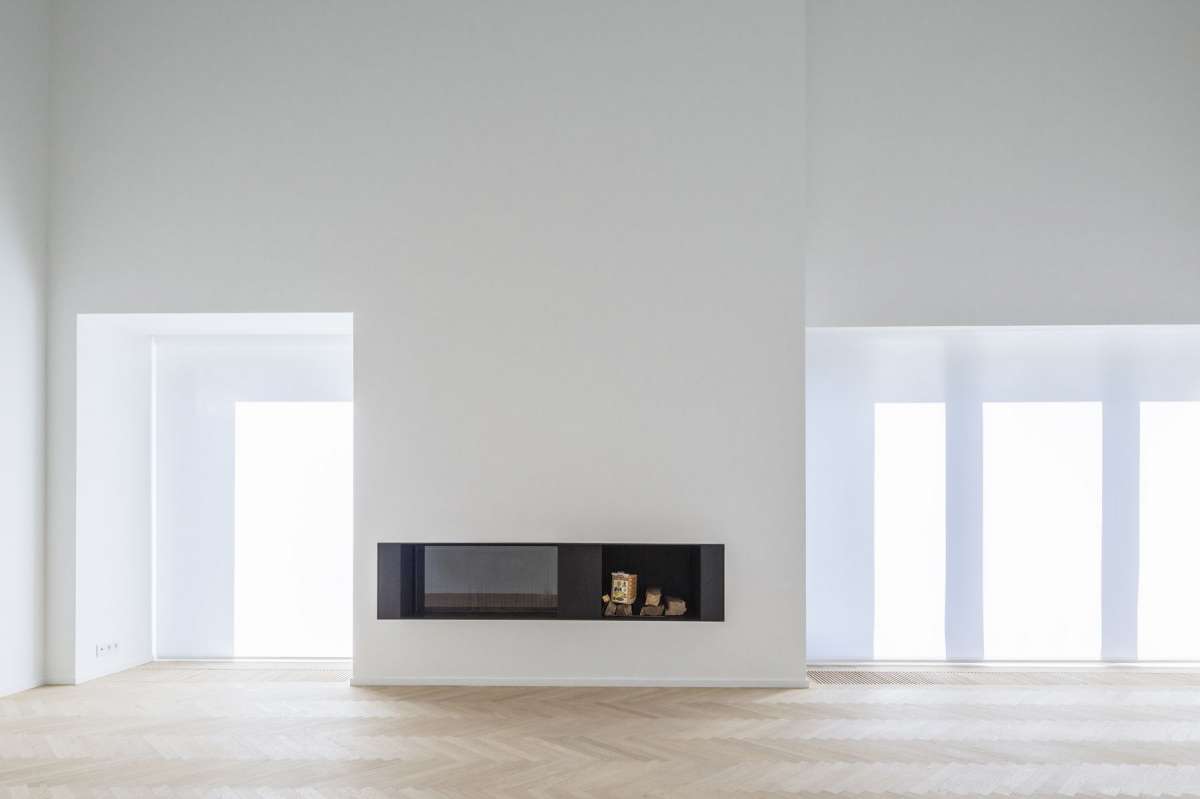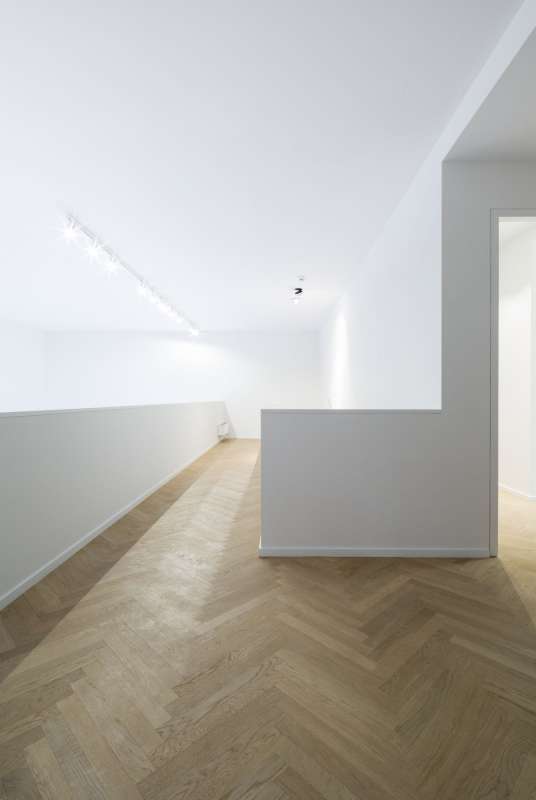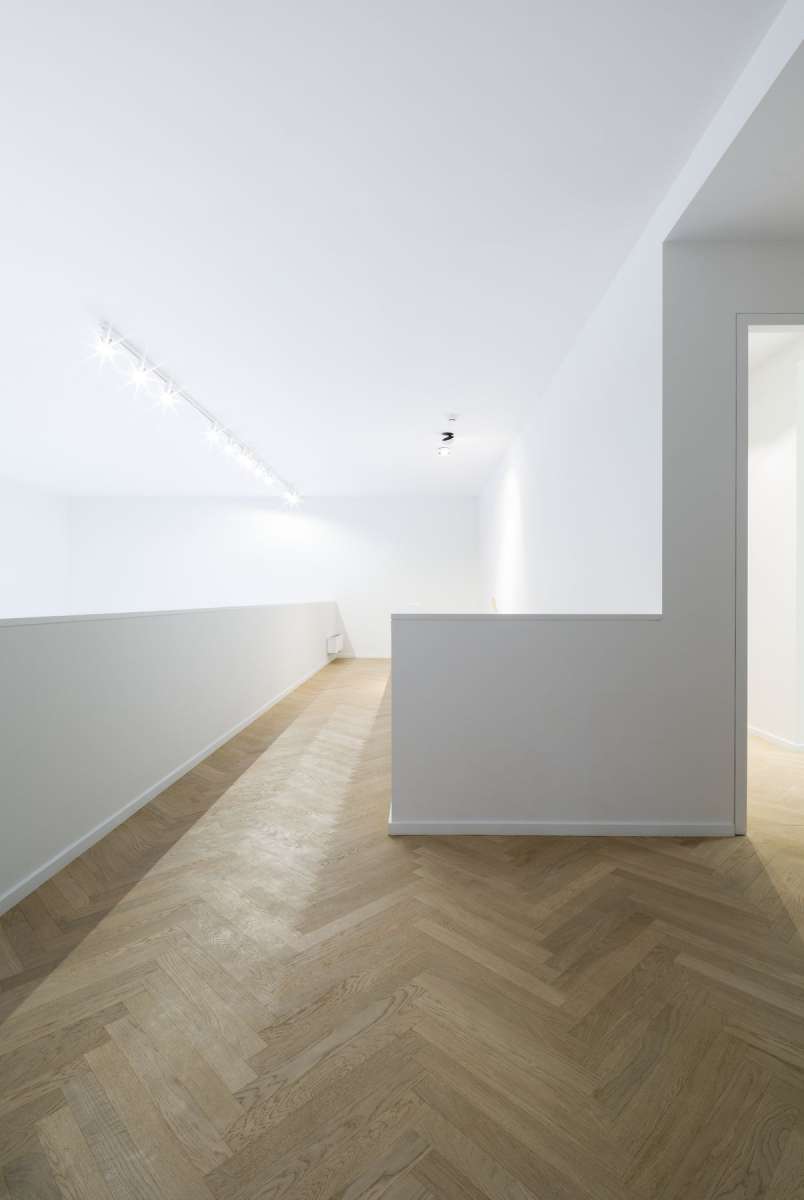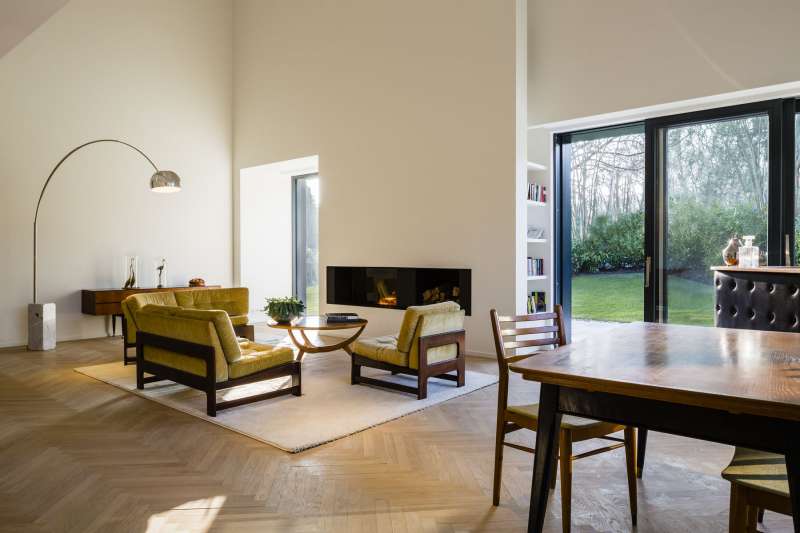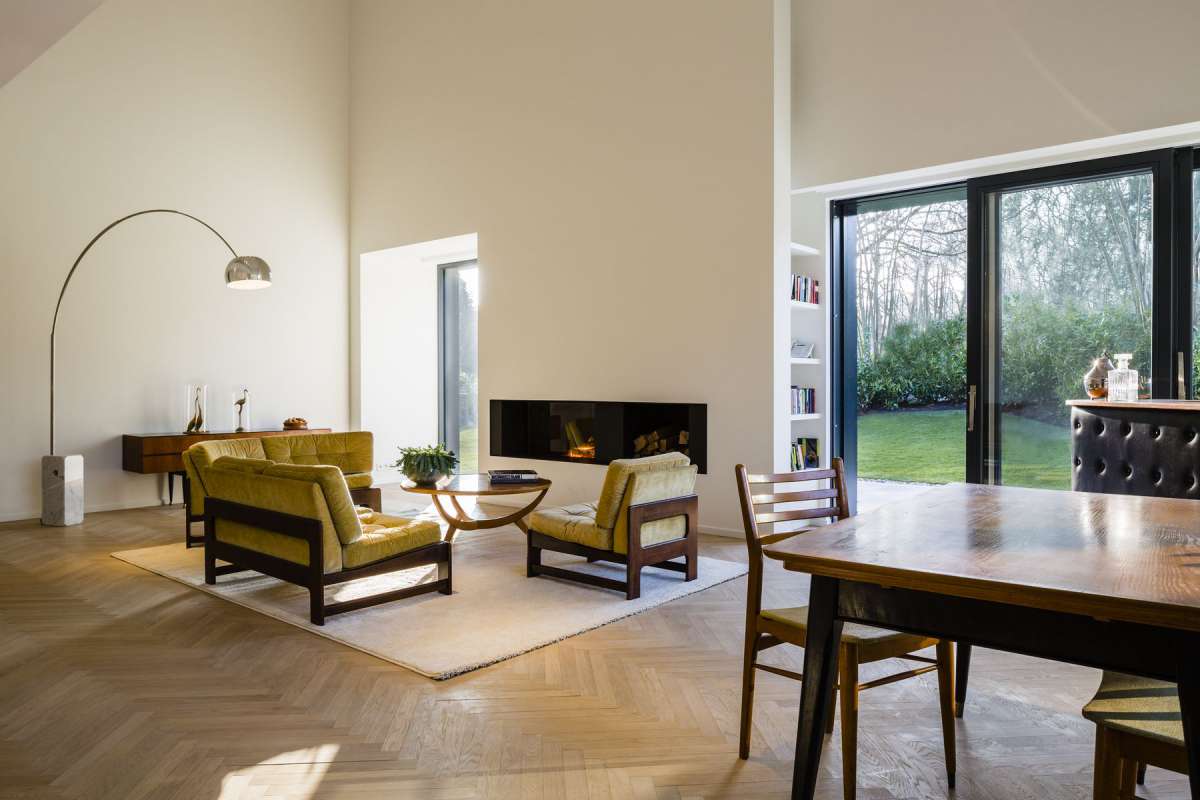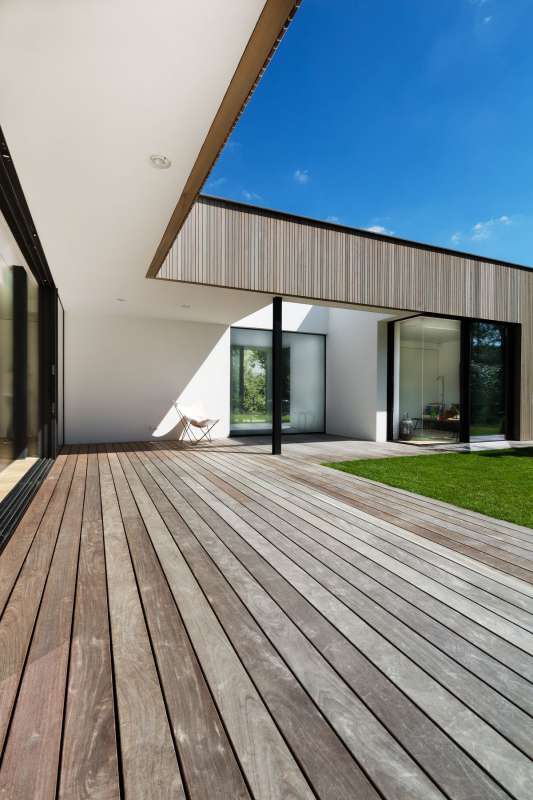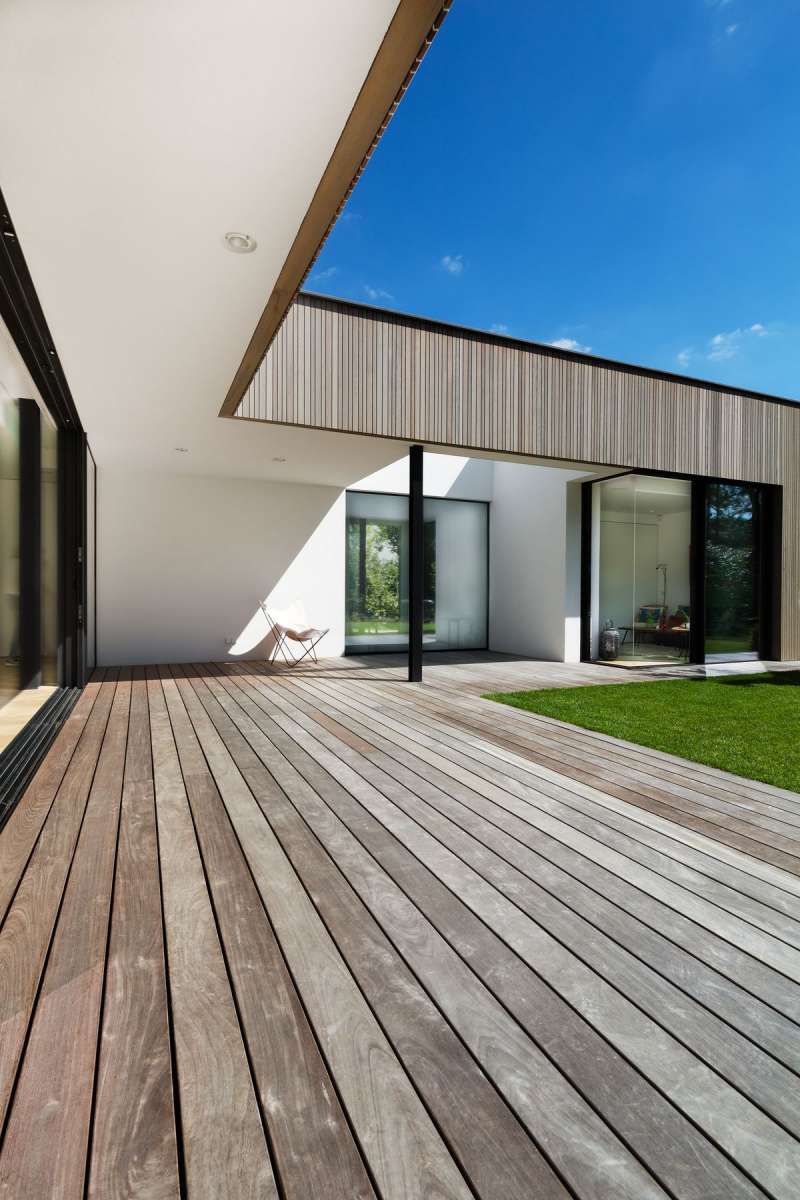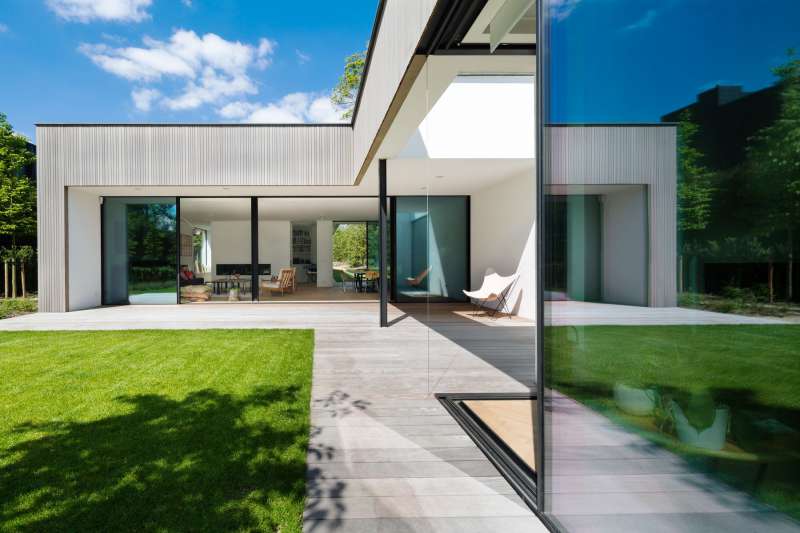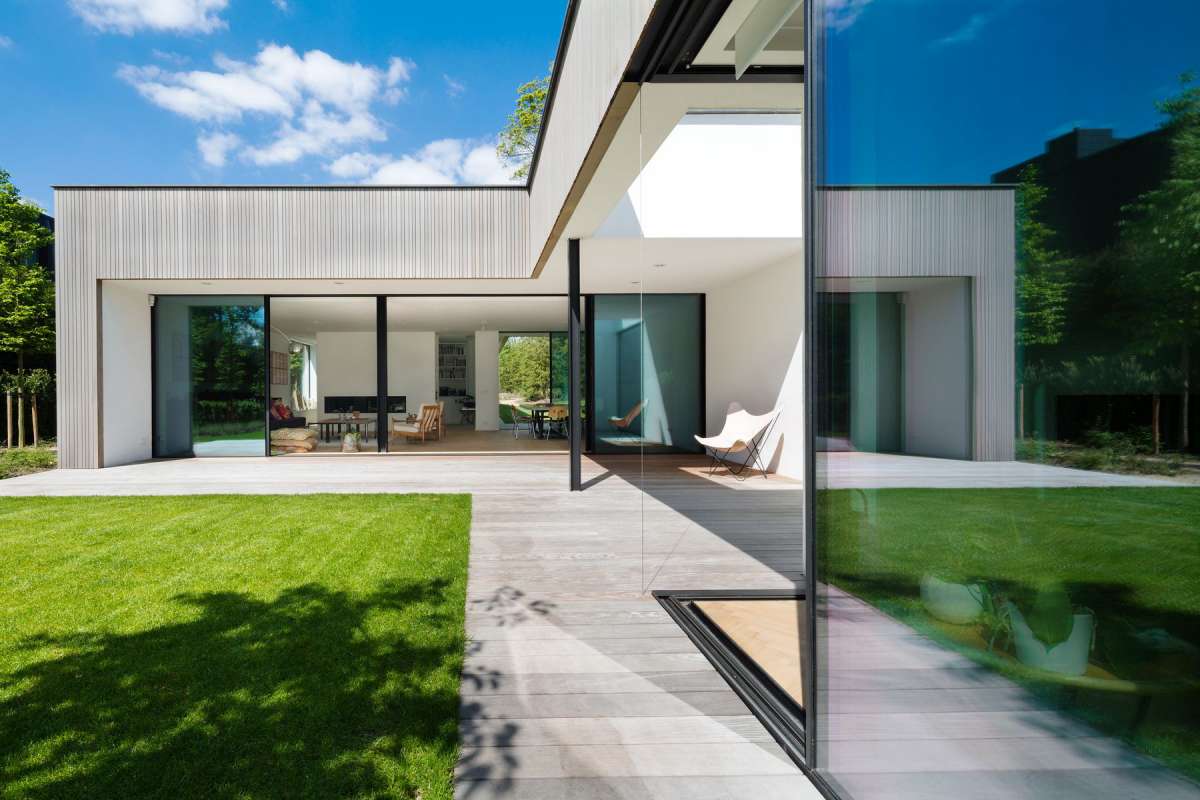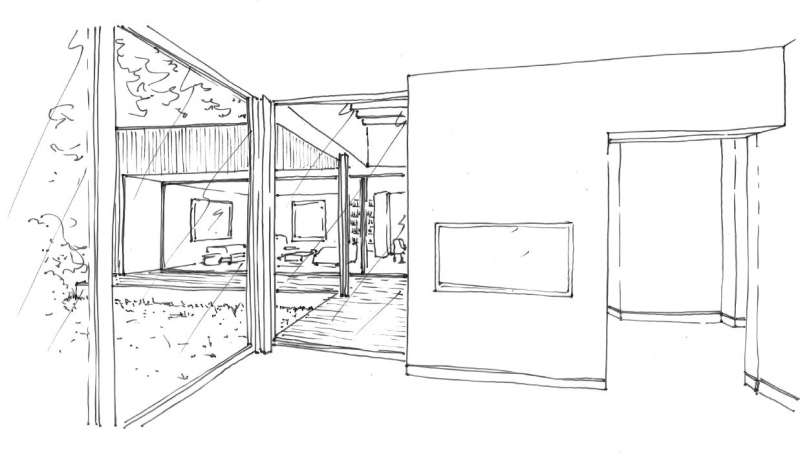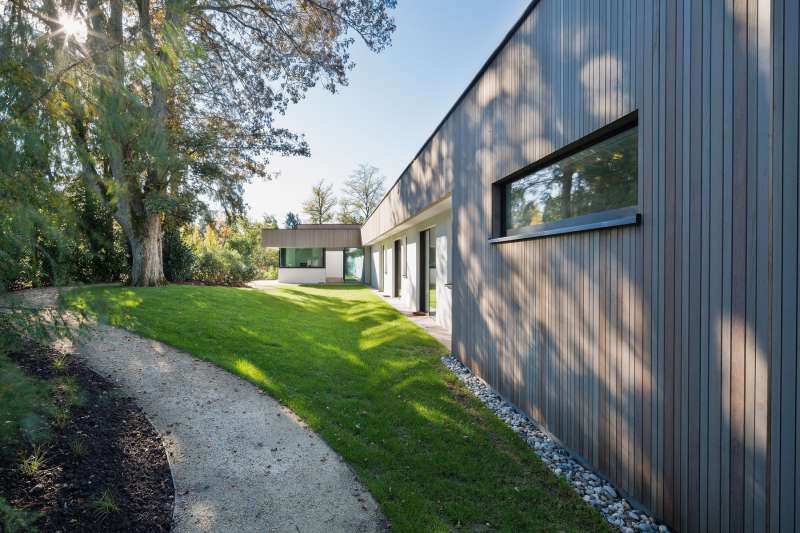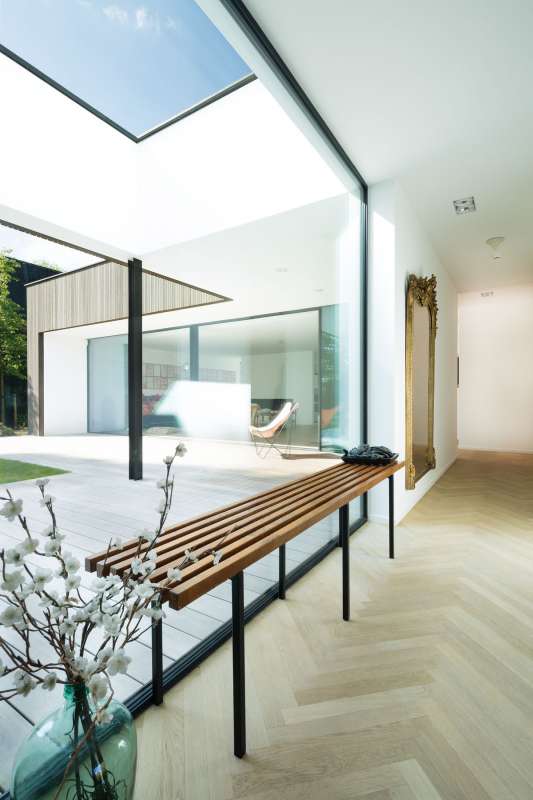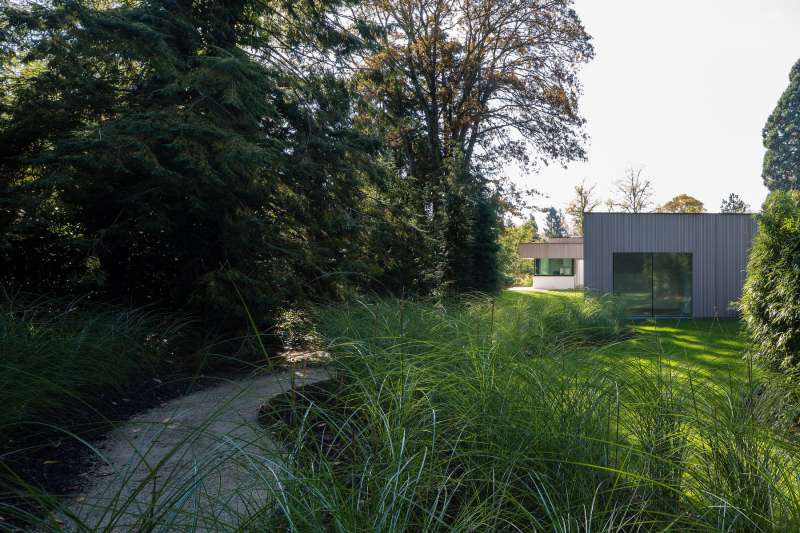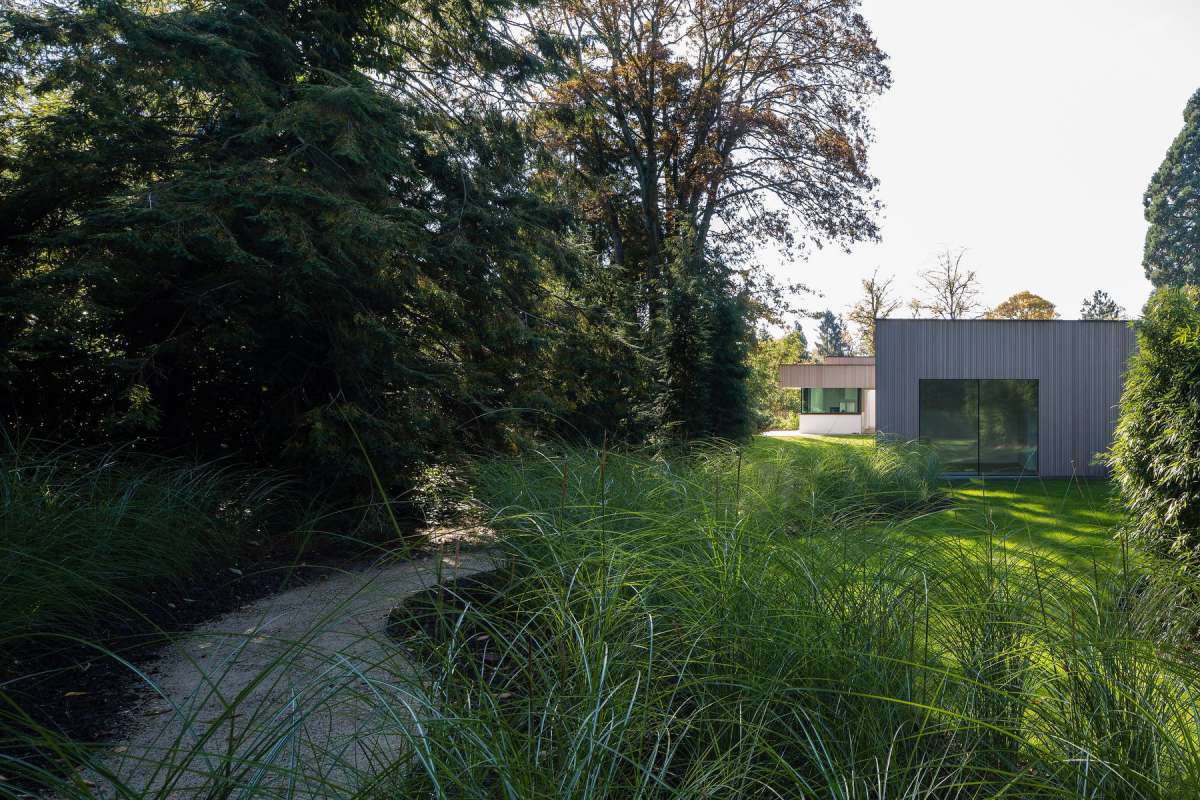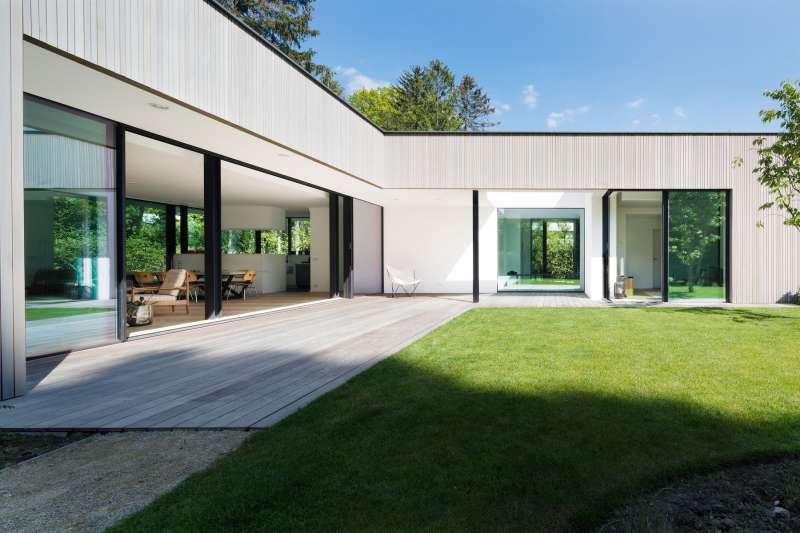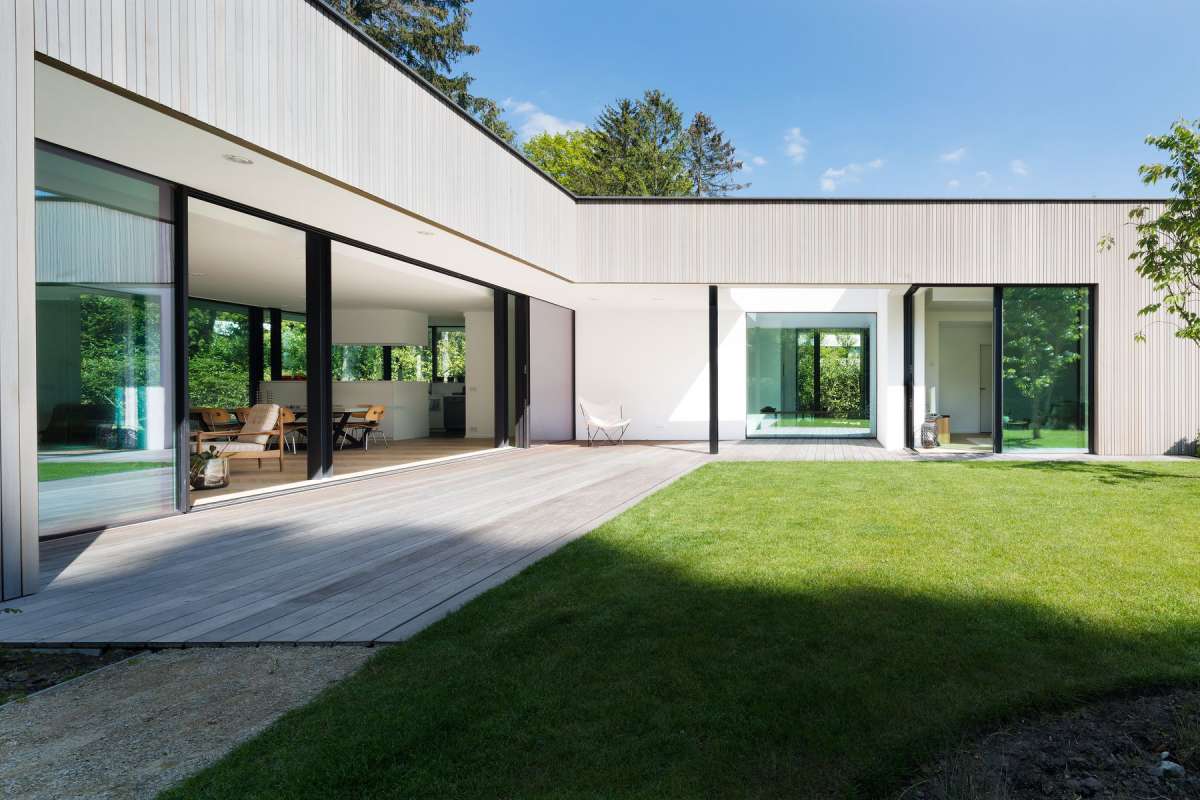 RENTAL 1 has a rectangular plan and opens generously onto the garden which runs along the full length of the building. In contrast, the opposite façade has limited openings. The whole of the ground floor opens onto the garden to give residents a feeling of indoor-outdoor living. For the same reason, the living area is literally submerged into the ground, bringing nature up to eye level wherever you are in the space. Nature is quite literally invited in. The first floor, a monolithic block of bright white render, floats above anthracite aluminium cladding. All in all, the building integrates a number of dialectical juxtapositions – the built and natural environment, the monolithic and the lightweight, solidity and openness - which together comprise its architectural qualities.
The footprint of RENTAL 2 is arranged around a central vertical axis from which the various functions of the building radiate. The living room naturally opens onto the garden. The aptly named picture windows are treated as paintings that integrate the interior spaces into their natural surroundings. As a result, each room corresponds to its view and natural light works its magic on the space and occupants alike. Furthermore, the double height of the sitting room atones for the physical barriers between the interior and exterior spaces. Conversely, the monolithic appearance of the exterior of the building is reinforced by a skin of light-coloured bricks overhanging a band of dark bricks coupled with anthracite frames. The building is a picture of paradoxes: interior yet exterior, monolithic yet integrated, solid yet open.
RENTAL 3 is on a very narrow plot, further stymied by building regulations preventing us from building upwards. The presence of some notable trees dictated the S-shaped layout and an ancient oak tree and other significant vegetation were integrated into the design so that the building appears to disappear beneath the tree canopy.
The shape of the building encloses two gardens surrounded by greenery, which immerse the occupants in nature. The living areas open directly onto the exterior and are located at the centre of the house, precisely at the point where the two gardens can be seen on each side.
The vertical cedar cladding helps to integrate the building with its environment. The residents are both sheltered and surrounded by nature, which, in today's world, is decidedly upmarket. Mission accomplished.
Photos Nathalie Van Eygen