DECATHLON, commercial complex in greater Brussels, BE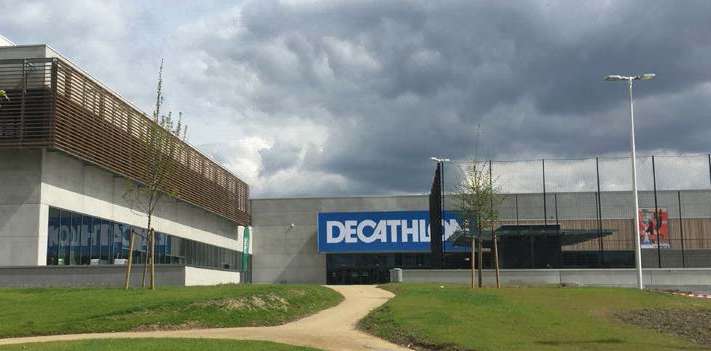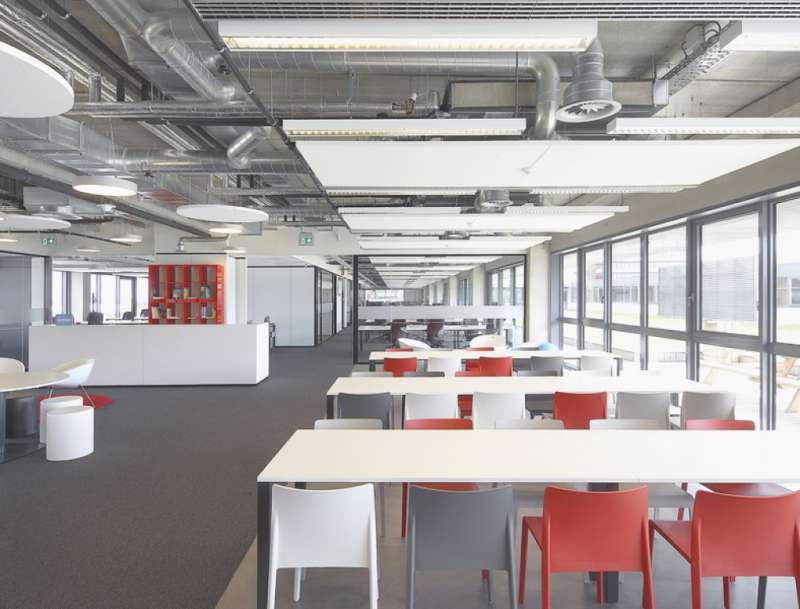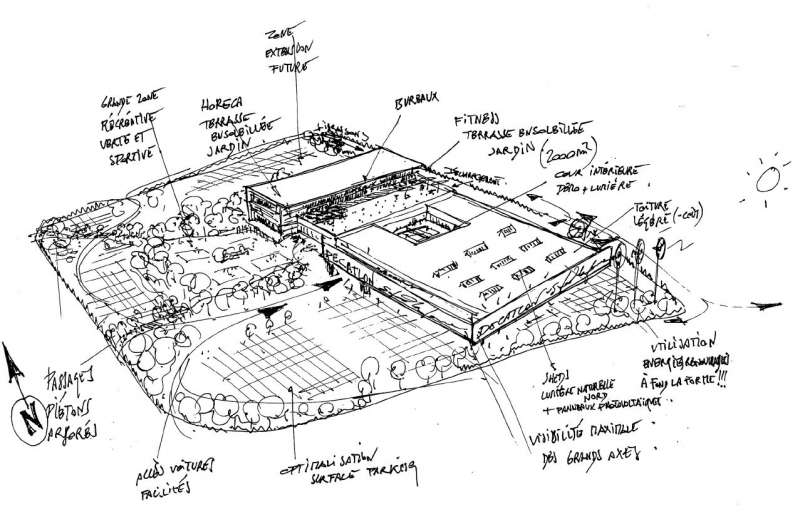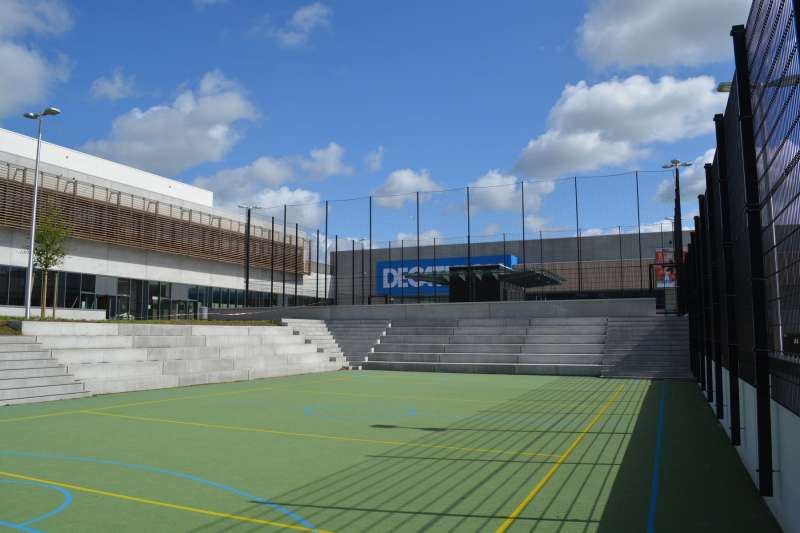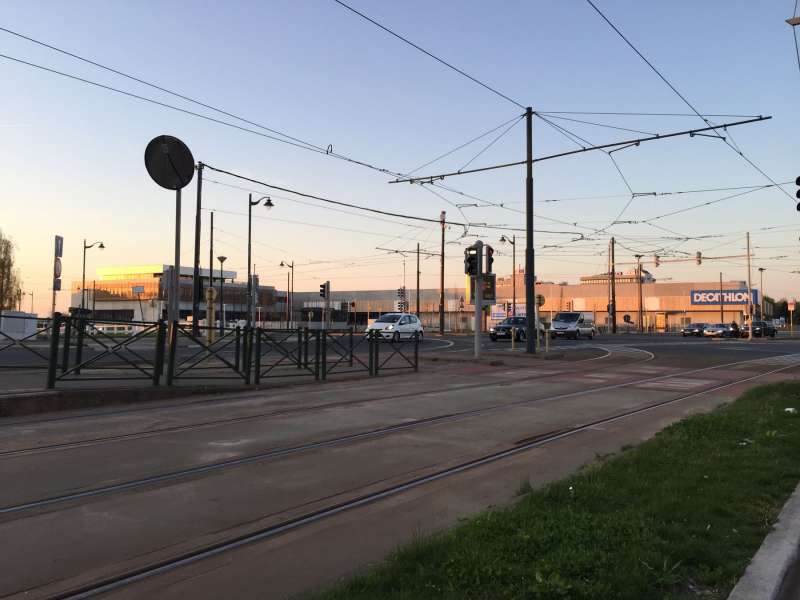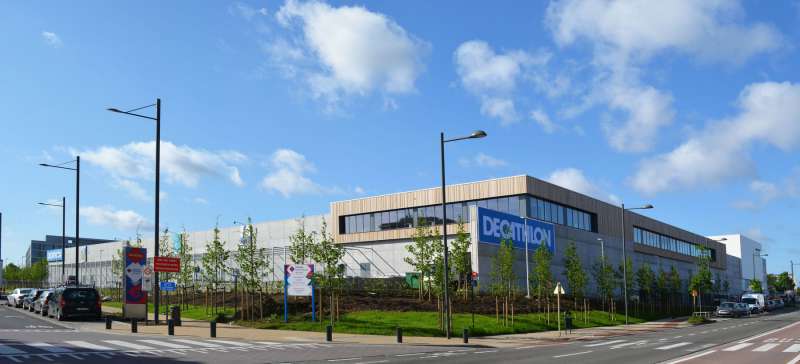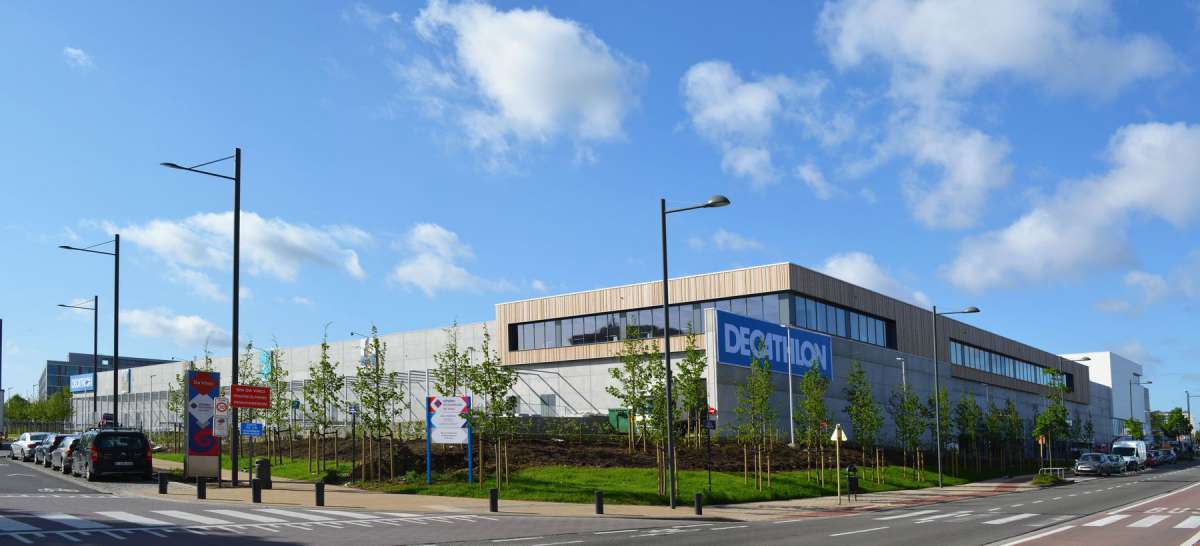 This project had to meet a very specific brief and we had to work within stringent limitations related to function and visual identity. Nonetheless, we undertook to develop a sustainable building incorporating (among other things) natural lighting from saw-tooth roofs oriented to the north, as well as natural ventilation. We also included sports pitches and courts where products could be tried out, thus creating space for public sporting events that would draw people from the neighborhood.
The developers and town planners both required Decathlon to share the space with other shops and activities so the initial drawings of the area were developed around public spaces and playing fields to create a social as well as commercial hub. Traffic impact assessments were crucial in order to avoid congestion in this very busy area and to provide easy access. The underground car parks open onto the sports pitches to allow in light, to ventilate it naturally and create a pleasant environment by inviting visitors to take part in these communal activities.